A few weeks ago, I spent three nights at the Tower23 Hotel in San Diego, and it was ridiculously fabulous! It's the only luxury boutique hotel that's actually ON the beach, and it's also super close to downtown San Diego. It's definitely one of the best hotels I have ever stayed at, and here are just a few reasons why. In addition to the below, the hotel also offers a great range of special offers that change on a weekly basis so be sure to check out their website for the best deals!
5 Reasons to Stay at Tower23 Hotel
1. The service is AMAZING!
On arriving at the hotel, I was welcomed by the staff with a complimentary rum punch (or fresh lemonade – but you better believe I went for that rum punch! :P), and then the manager also treated me to a tray of fresh fruit (the strawberries were out of this world good!) and a bottle of wine made especially for T23 hotel. These little things really help to make you feel special and well looked after, and it also helps you feel more at home.
2. The in-house restaurant JDRN
The food here is incredible, AND you can get room service! I ordered the Alaskan king crab and the Ahi Tuna poke, they were both so good I ordered them again. I also had breakfast in my room, and of course I had to try the lemon blueberry pancakes. I'm pretty sure everything at JDRN is super tasty! It was just out of a major fluke I ended up with Alaskan crab legs and I am SO glad I tried them even though I had to call the dining service to instruct me on how to eat them. Haha! I swear, I shouldn't be allowed in public by myself sometimes.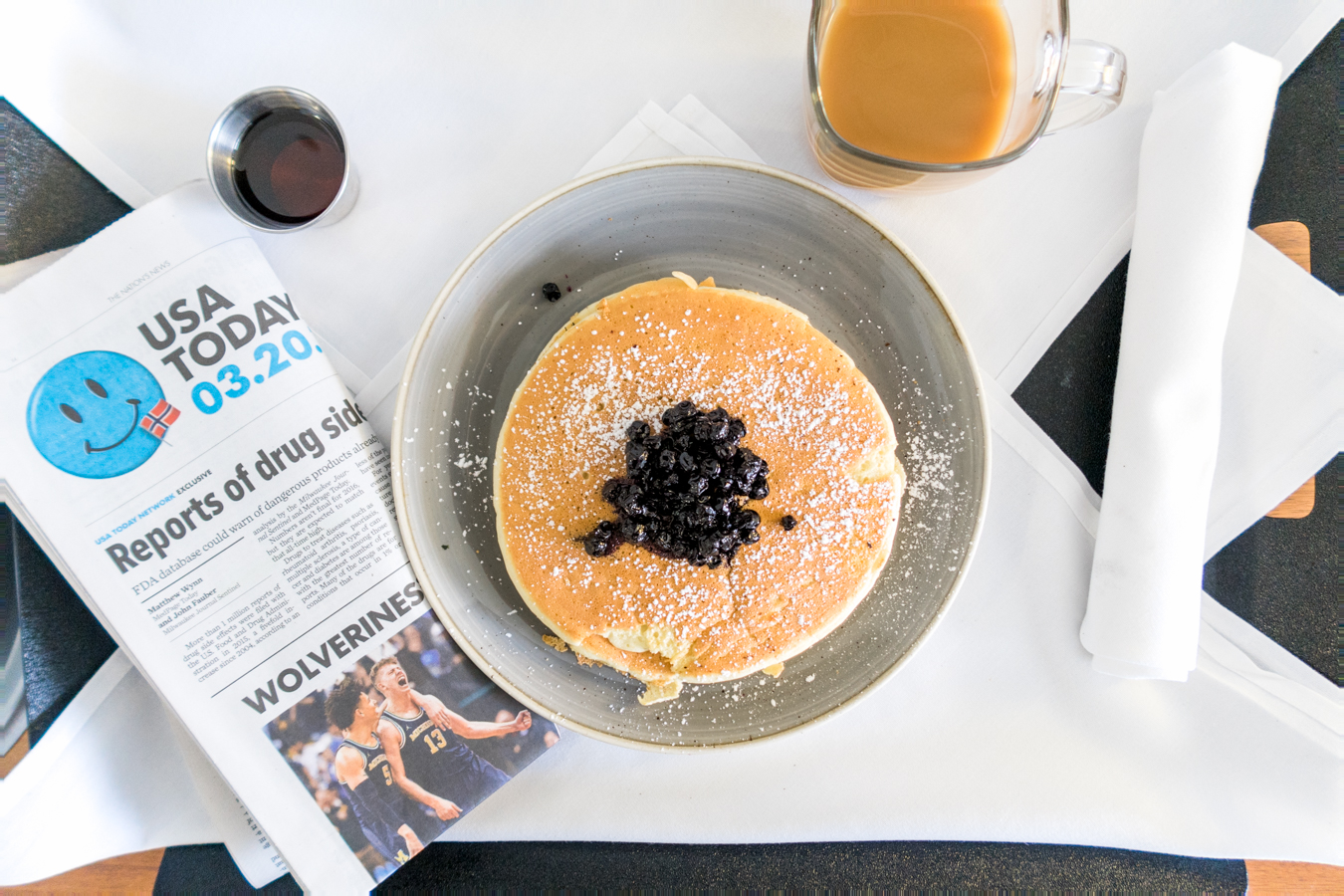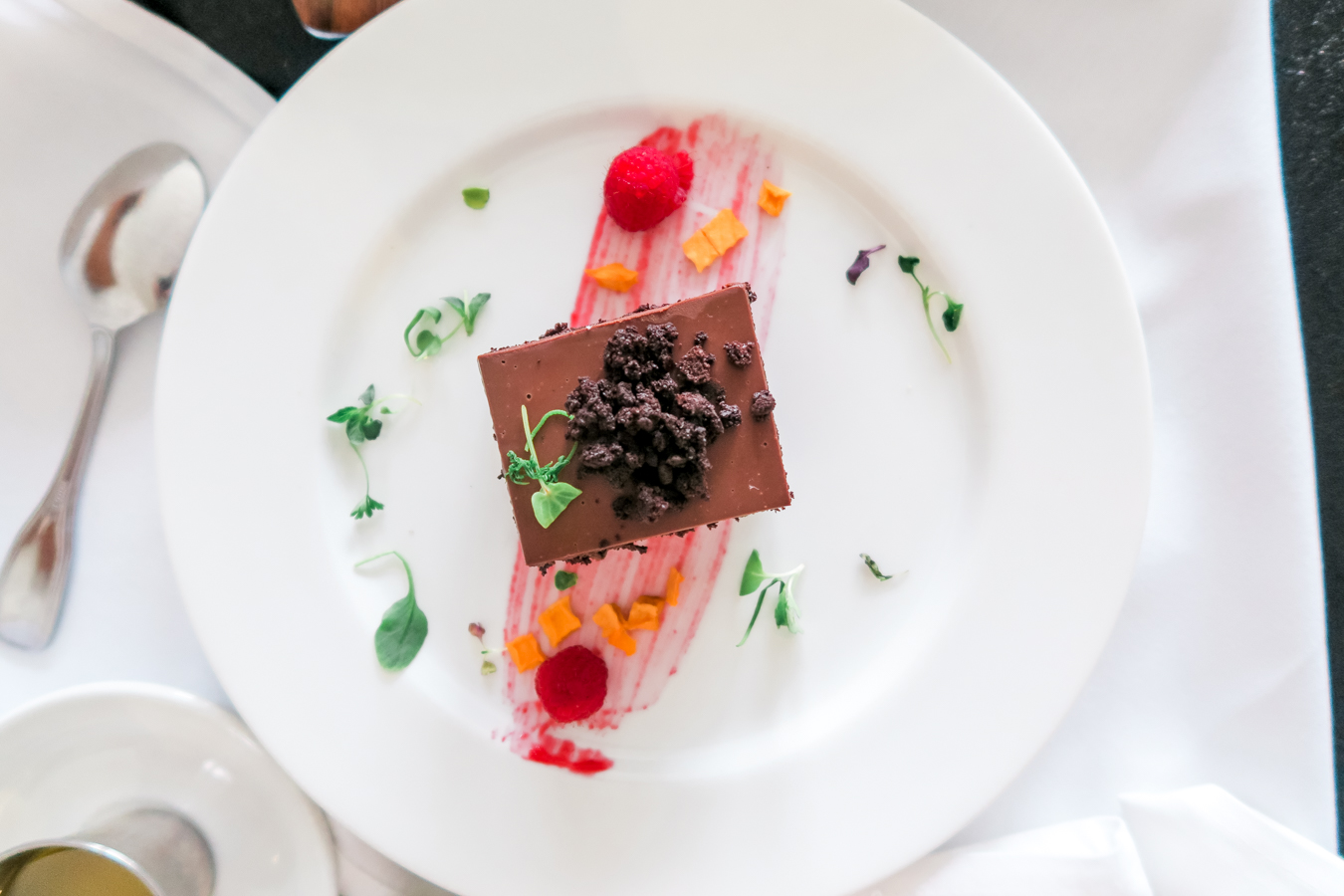 3. The rooms are beautifully decorated
The room itself was pure luxury, with gorgeous furniture and decoration. I especially adored the blue lounge chair; it was perfect for relaxing with a book or enjoying the ocean view. There was also two chairs and a table on the balcony, where you could sit and devour a bottle of T23 wine. The color scheme was clean, bright, and fresh. It was the perfect bed to jump in to after a long walk on the beach during sunset.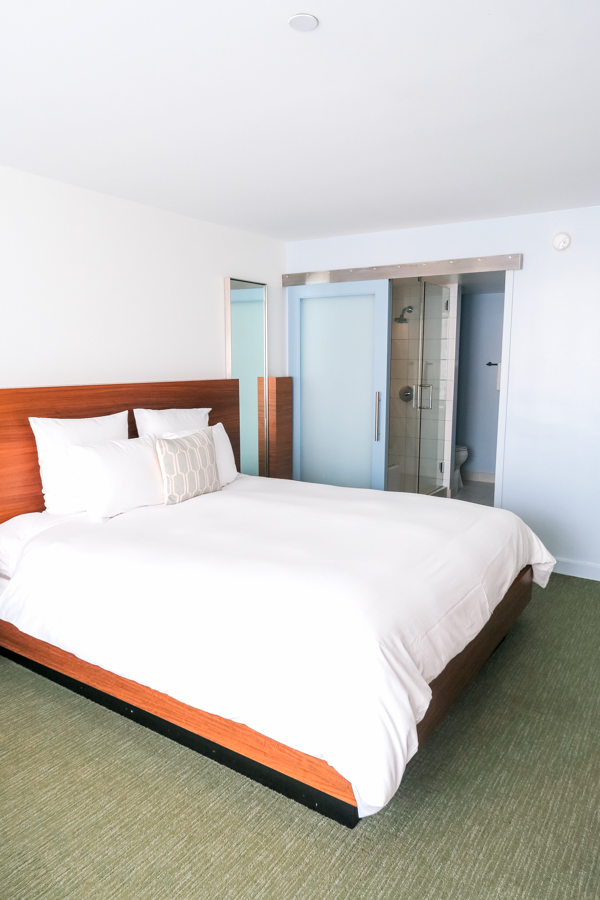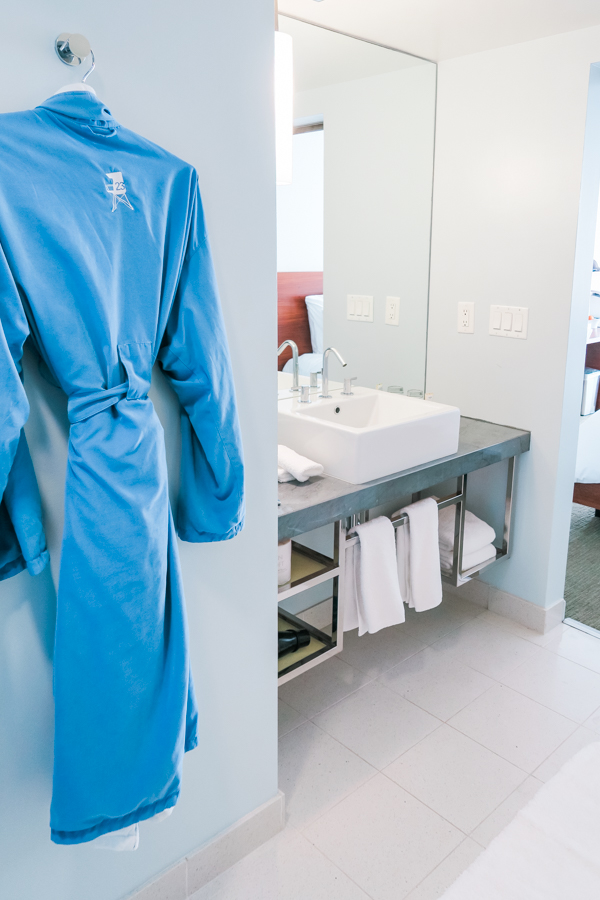 4. The outdoor patio is the perfect spot to relax
Whoever designed this hotel knows a thing or two about creating ambiance! The patio area was truly stunning and the perfect place to watch the sunset over the crashing waves. I spent every evening snuggled up in the lounge chairs, around a glass rock fireplace, enjoying some wine and the ocean views. It was heaven!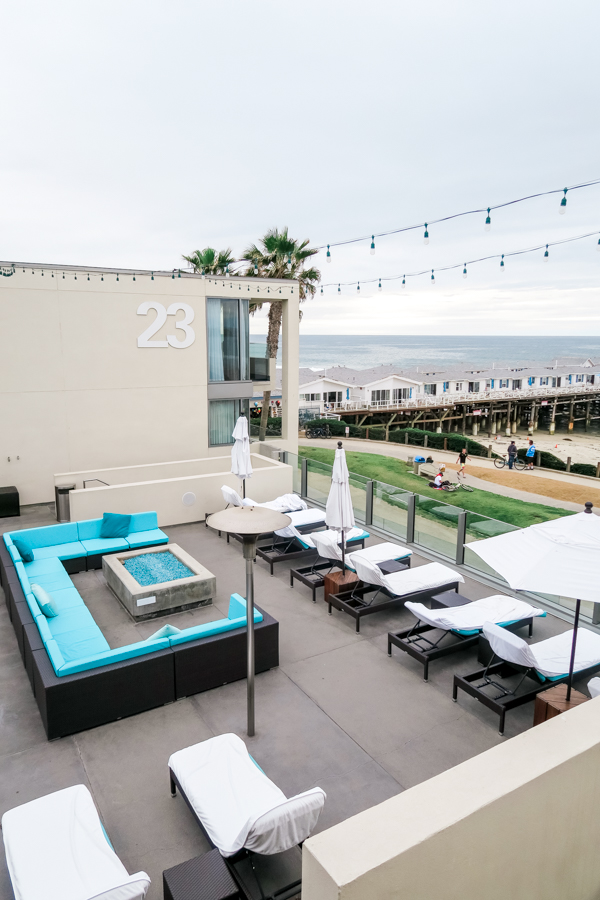 5. Location, location, location!
It was so nice to be so close to the ocean, and you could be on the beach in less than three minutes. There are lots of food choices within walking distance to the hotel, and it's also really close to the airport and downtown San Diego. It was so nice to be able to wake up every morning and listen to the waves whilst enjoying breakfast on the balcony.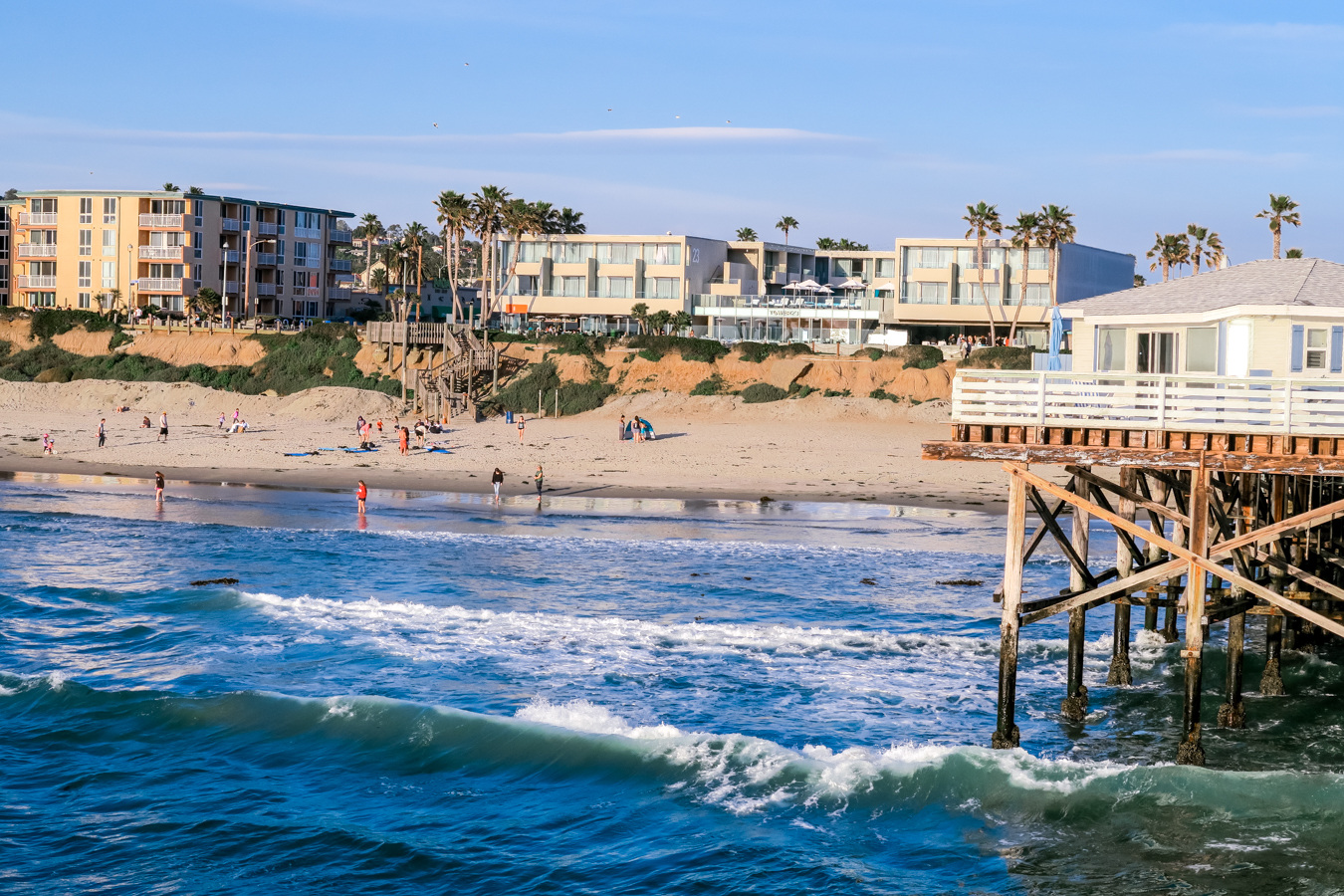 Here are some more photos of my fabulous stay just to make you all super jealous… ;) Just kidding just to make you all GO and relax at T23 Hotel for the perfect beach getaway!