Everywhere we go I leave a little piece of my heart. I feel so at home when I am traveling and love to immerse myself in the culture and the way of the locals. Hawaii was a hard place to leave! Hawaii may have taken a little bit bigger of a chunk of my heart than most places we've traveled to. We loved everything about it when we traveled to Maui. The outdoor living, aloha spirit, the friendliest neighbors, and a relaxed slow-paced life. We love to enjoy those little moments. We can't wait until we get back there! Until then I will stalk people's Instagrams on #luckyweliveinhawaii – not kidding check it out! I'm obsessed. :)
We were so lucky to find a GREAT affordable rental in Hawaii. We stayed in the Aina Nalu condos in Lahaina, Maui – we split a beautiful 2 bedroom 2 bathroom with my brother and his wife. It was an amazing location – if you are looking in to Maui I'd high recommend these condos. You can search for an Aina Nalu condo for rent HERE.
Don't forget to try paddle-boarding for a cheap, fun activity for everyone! See our video recap of our trip to Maui!
Check out these affordable rentals in Hawaii
Private Micro-House: Kailua Coconut
1 Bed/1 Bath
$70 per night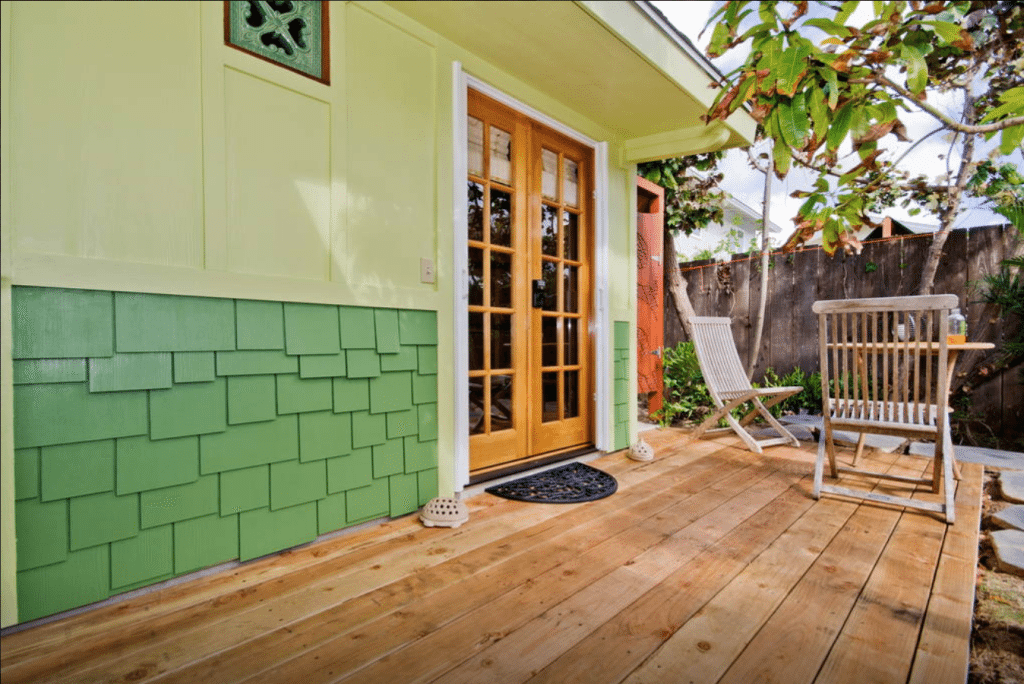 From the host: "Private custom designed micro-house in the heart of Kailua town. We designed and built this little Coconut ourselves specifically to catch the cool trade winds and offer the best tropical experience for those looking to enjoy our little Kailua town."
---
Aloha Studio – Steps to the Beach
Studio/1 Bath
$95 per night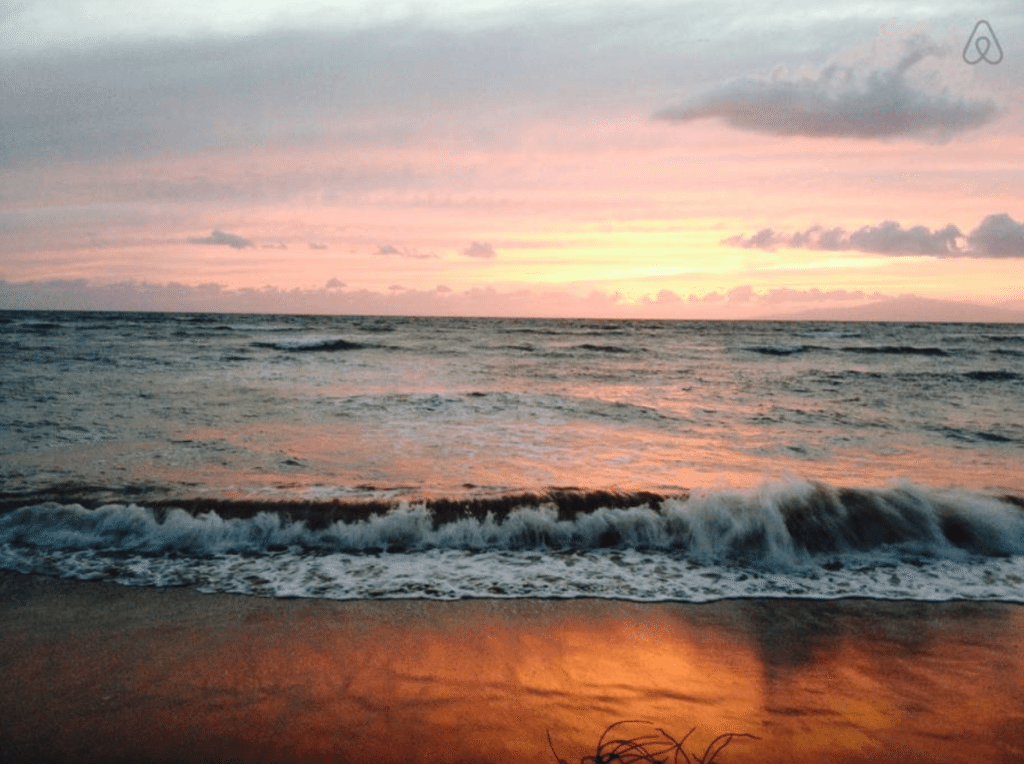 From a guest: "We had a wonderful stay at the Aloha Studio. Dom made things very seamless for finding the place and settling in. We spoke with him and he was very friendly and gave us lots of suggestions for places to eat and explore. The unit was clean and had everything we needed. It was nice to find beach toys and coolers to use when we went out for the day. Also we were able to do laundry there which was very handy. We would love to come back and stay longer next time!! Oh and the bed was very comfortable too." – Kathleen, December 2015
---
Beautiful Haiku 2 Bedroom Cottage
2 Bed/2 Bath
$99 per night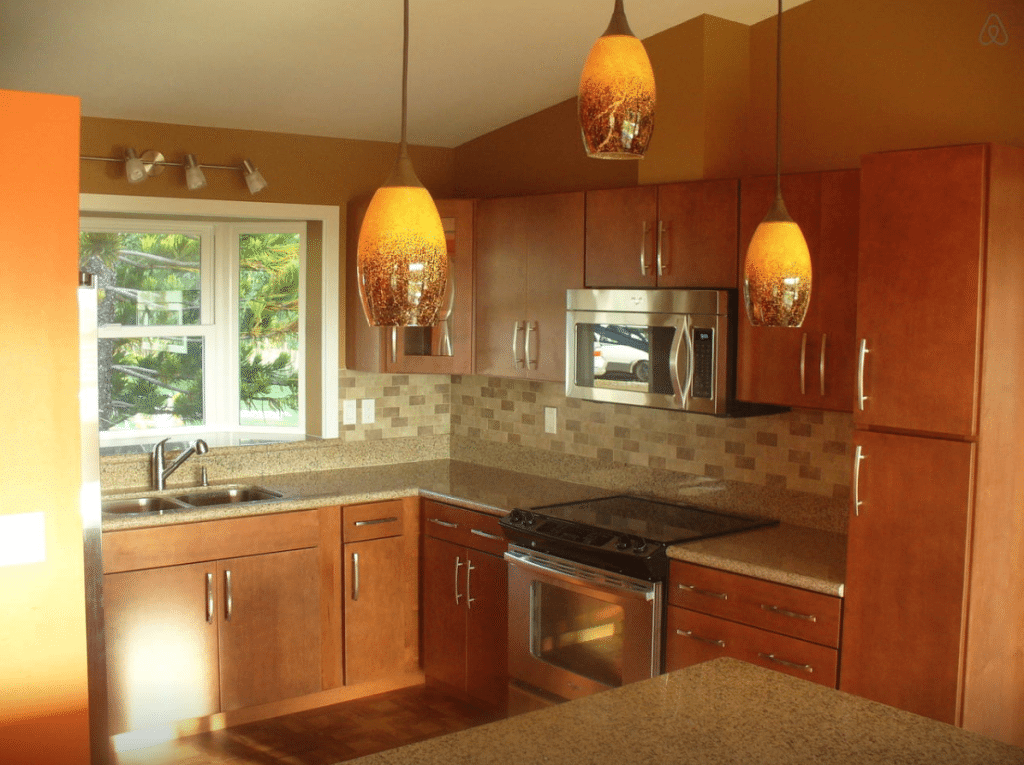 From the host: "Spacious 1000 sqft 2 bedroom, 2 bathroom cottage in Haiku. Bedrooms are located on opposite sides of the cottage for privacy. Wifi, land line phone, cable TV, fully equipped kitchen with stainless steel appliances, and deck with outdoor furniture."
---
1 Bed/1 Bath
$54 per night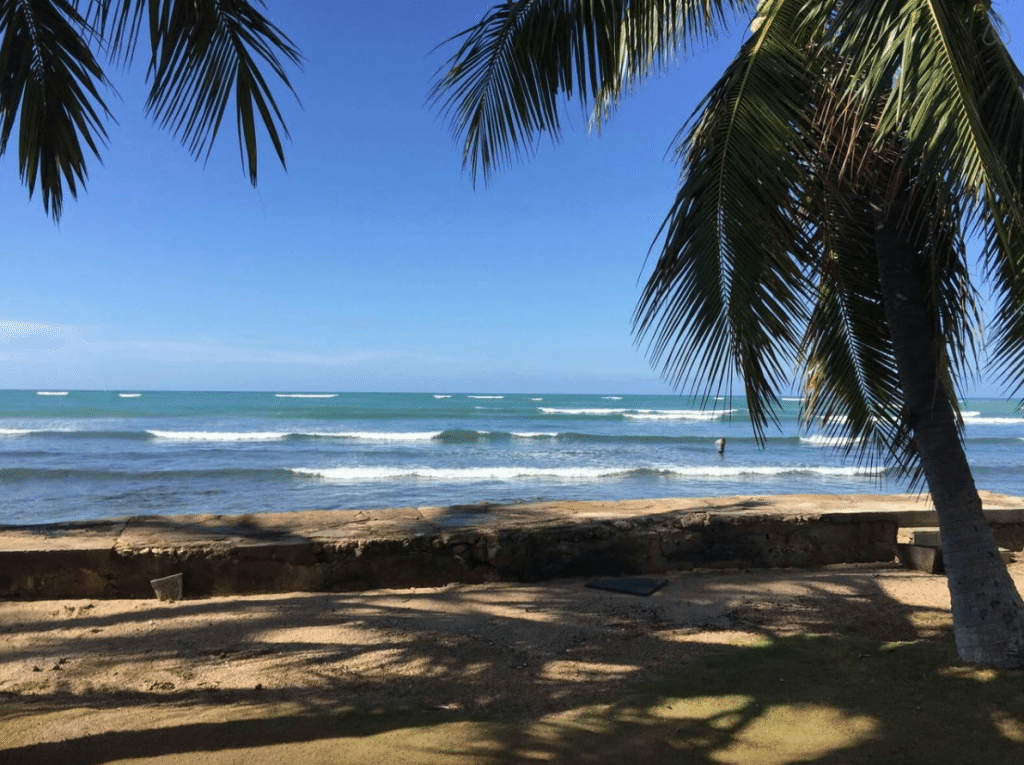 From a guest: "It is quite clear that Travis and his wife have put a lot of effort into creating a great spot for people to stay. The studio has everything necessary and the furnishing and decorations make you feel right at home. The location is ideal as it is outside of Honolulu far enough to be out of the city, but it is in a location from which you can easily get to all parts of the island. I guarantee their hospitality and friendliness will blow you away. I highly recommend this listing" – Benjamin, November 2015
---
1 Bed/1 Bath
$89 per night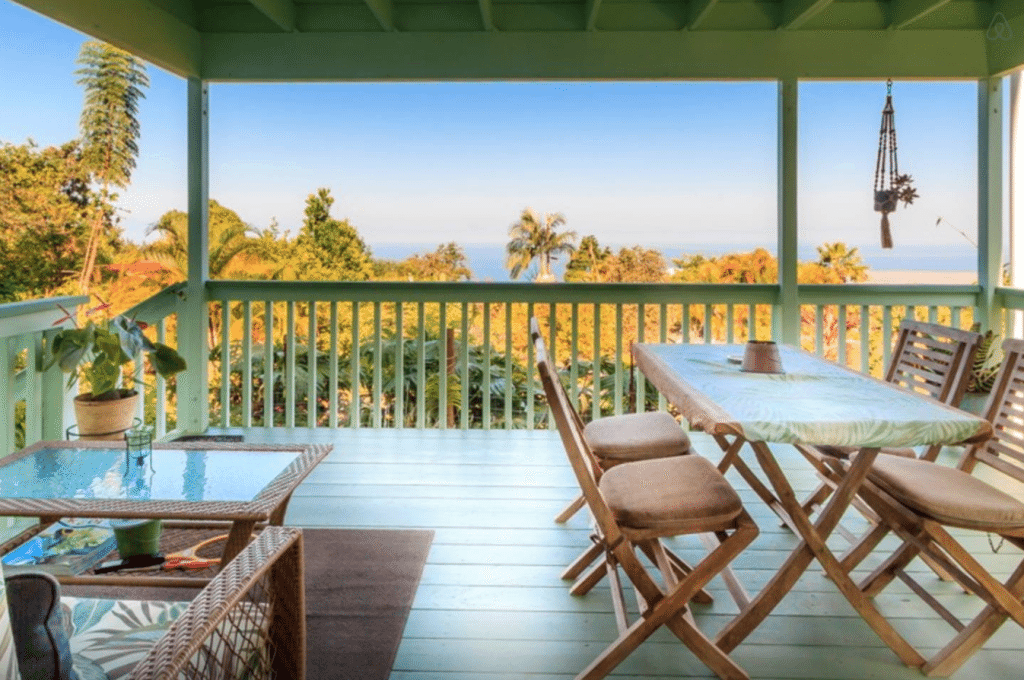 From a guest: "What a beautiful apartment! It is in the first flor of the owner's house with your own huge terrace, ocean view included. The apartment is very (very!) clean and tidy, lovely furnished and has everything you need. The owner Karoline is a great host, helpful and charming. It takes 20 minutes to the Kona airport, 10 minutes to Kona village." – Michael, December 2015
---
1 Bed/1 Bath
$92 per night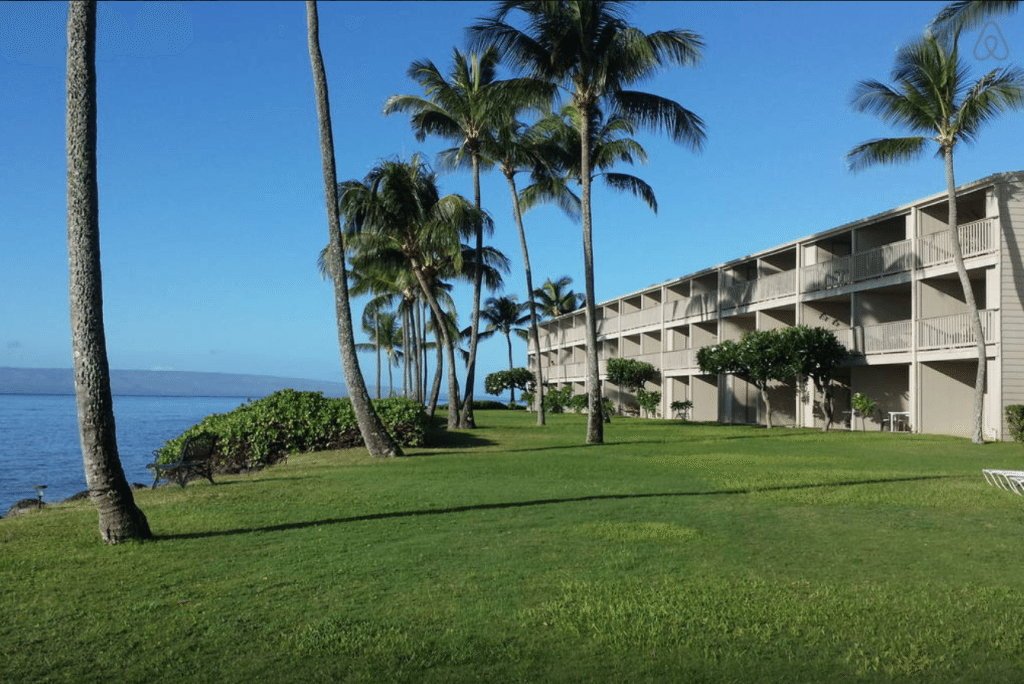 From a guest: "The flat was perfectly located – just feet from the oven with a view of Maui in the distance. The flat had everything that one might need for a leisurely and enjoyable stay. The location on the second floor rather than the ground floor was a very definite plus for viewing and enjoying the scenery. Michael provided all information we needed before we arrived as well as quickly answering any questions we had upon arrival. Molokai is much more relaxing than the other four islands that we've visited and we look forward to a return visit." – Michael, November 2015
---
1 Bed/1 Bath
$80 per night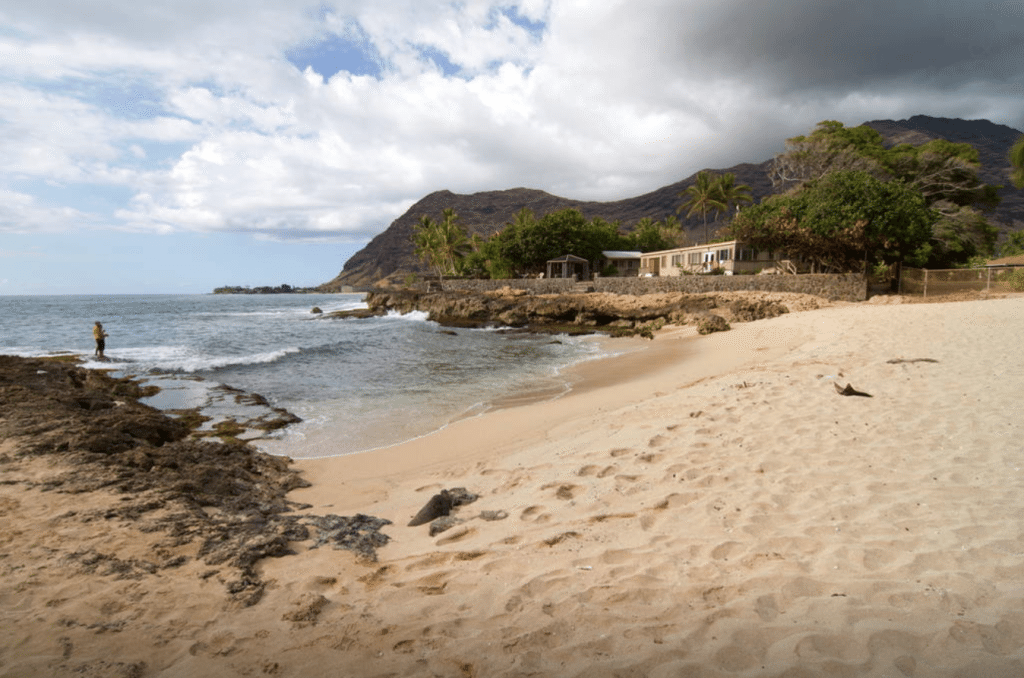 From the host: "We call it the Treehouse, but its actually a second floor studio apt over our carport, with views of gardens and the tops of tropical palms. You can walk to a hidden local beach only 2 houses away, where Hawaiian green sea turtles rest on the sand. Save money by cooking your own meals instead of going out every night!"
What I would wear on my tropical vacation?
[show_shopthepost_widget id="1516551″]
Stay in the know!