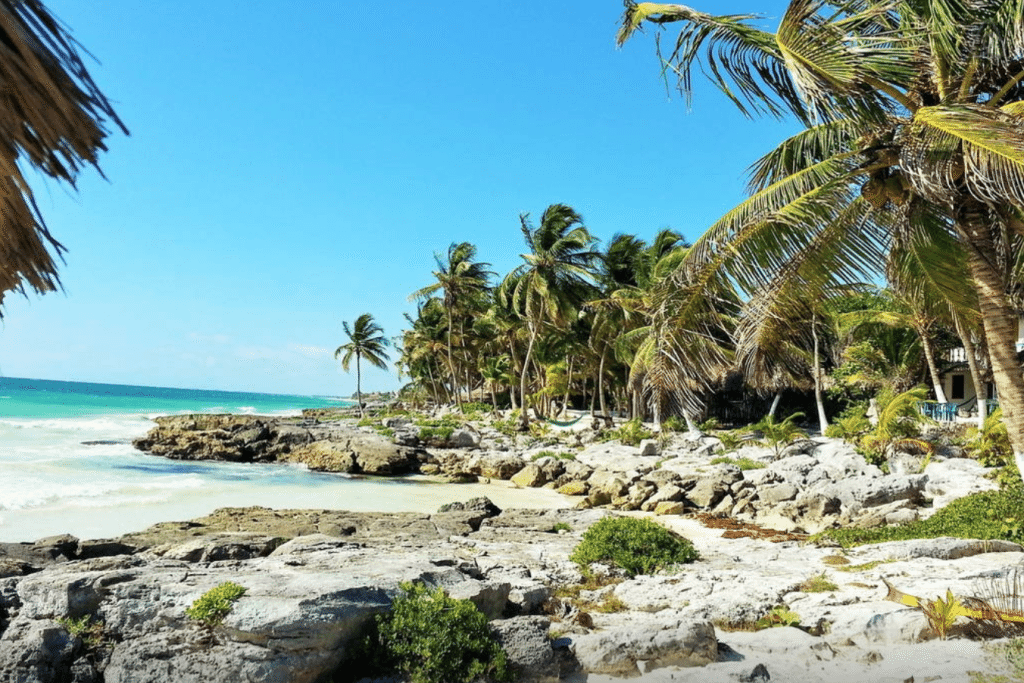 I know what you're thinking.. "Where is Tulum?!" Mexico. Mexico isn't typically at the top of most peoples' bucket list, but it is truly an amazing place. Always research where you are going and make sure you are going to be safe – especially in countries that are known for being dangerous.
Tulum is a gorgeous place – like most of Mexico – and is getting more and more attention from travelers. It has become a go-to vacation spot for a relaxing getaway! Recently, one of my favorite DIY bloggers Bri, from Design Love Fest, traveled to Tulum and it peaked my interest! Mexico is a great place to travel for us Houstonians on a budget because flight-wise it's not very far and you can get a great deal on ticket prices. I started snooping around on airbnb.com to see what the rental market was like. I was surprised to see such beautiful rooms – not just the setting, but the bold design and color! Check out some of my favorite affordable rentals in Tulum below!
3 beds/1 bath
$55 per night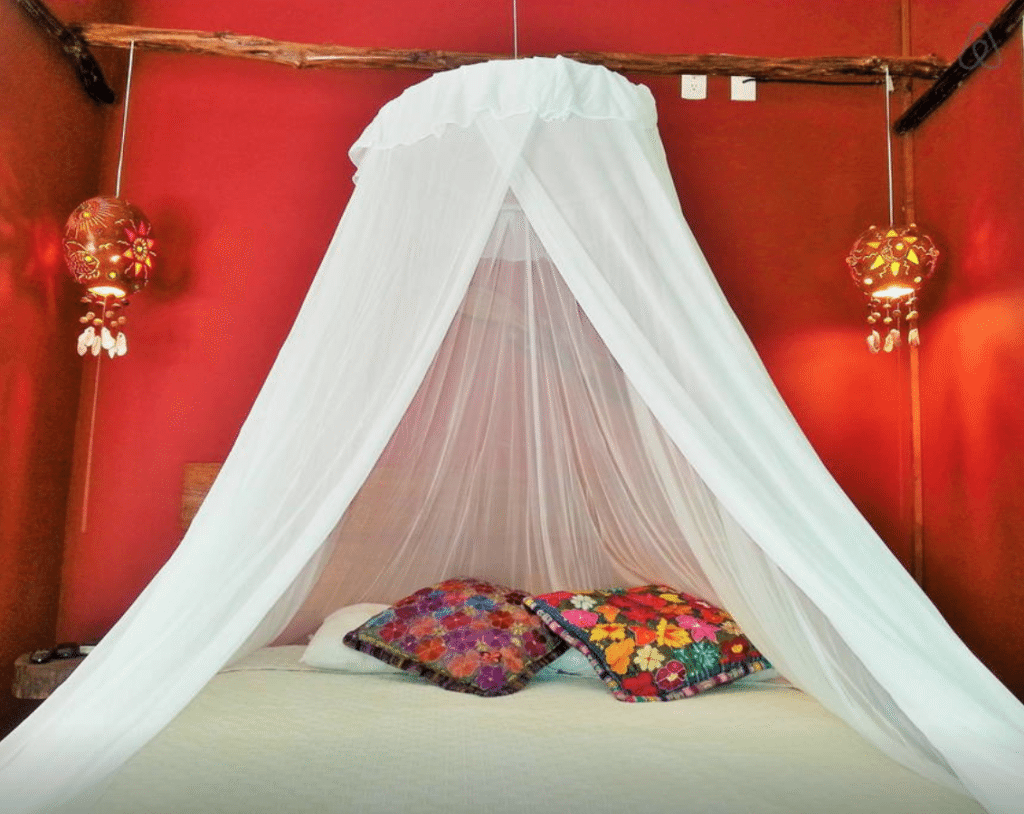 From a reviewer: "WOW! Myself and my family that includes two young children just spent an amazing week at Casa Huuh in Tulum. As well as the fantastic setting of Tulum and all it as to offer being at our doorstep , our time was made exceptional by the fact that Casa Huuh, as well as the hospitality of Florencia, provided the best setting in which to base our family holiday from. Simply put, Casa Huuh is large, secluded but central, private, very clean, tastefully decorated, supremely comfortable and exceptional value for money. We as a family travel widely and until this trip are usually ready to move after 4 nights, at Casa Huuh we extended our stay further to 8 nights and were still not ready to leave. Florencia shared with us some of the changes and challenges facing Tulum and we found her vision of sustainable, quality tourism for the area very enlightened and this was evident in all aspects of Casa Huuh's design and decor. I have no hesitation in thoroughly recommending Casa Huuh and hope to get the opportunity to return in the future." – Philip, October 2015
Casa Secreta – Little Secluded Jewel
1 bed/1 bath
$65 per night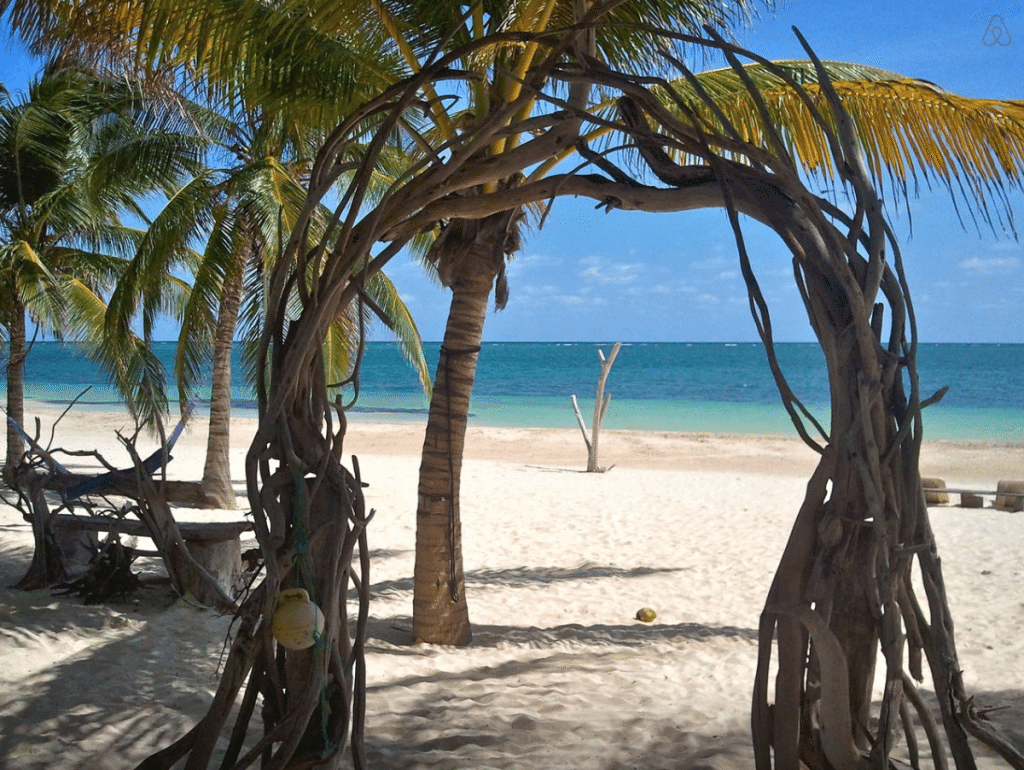 From the host: "Perfect for the adventurous individual or group, we are located on our own hidden Caribbean Bay, with an unspoiled reef system,, miles of deserted beaches, an incredible array of tropical wildlife, even our own hidden Mayan ruins!"
2 beds/1 bath
$39 per night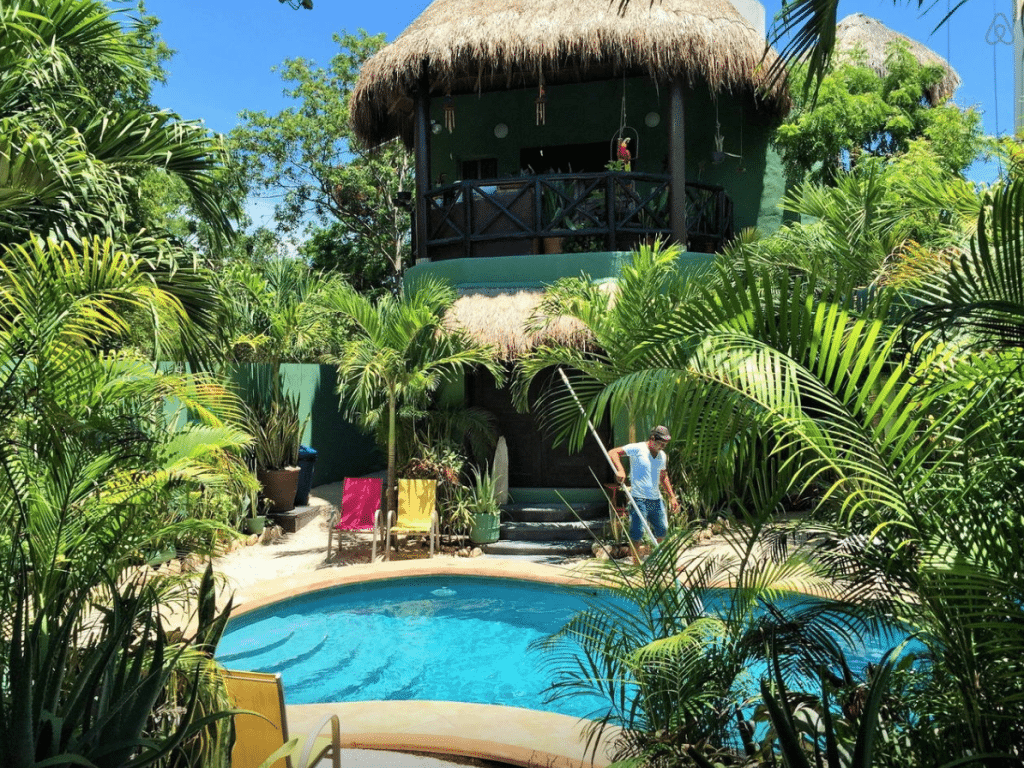 From a reviewer: "Had an absolutely wonderful stay here. The place is big and clean and the pool very inviting! We were studying Spanish nearby so it was really convenient for that. It's about a 5 min bike ride into the centre of town where amazing food is. The short tour Maria and Raymond gave us when we arrived was also super helpful. We were very sad to leave and can't wait to return to Tulum!" – Felicity, September 2015
Agua Clara Bed & Dive — Room 1
2 beds/1 bath
$45 per night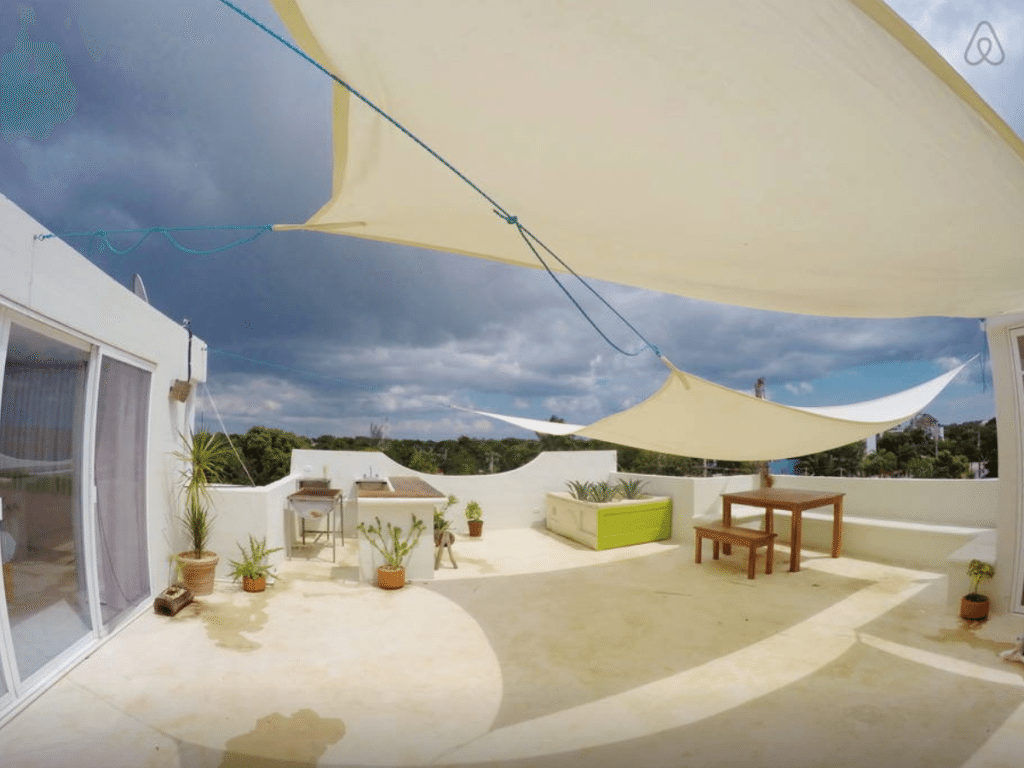 From the hosts: "Agua Clara Bed & Dive is a bed & breakfast affiliated with Agua Clara Diving Tulum. We created this bright and breezy space to provide a hub for our divers and other travelers looking for a relaxed place to stay in Tulum."
3 beds/1 bath
$45 per night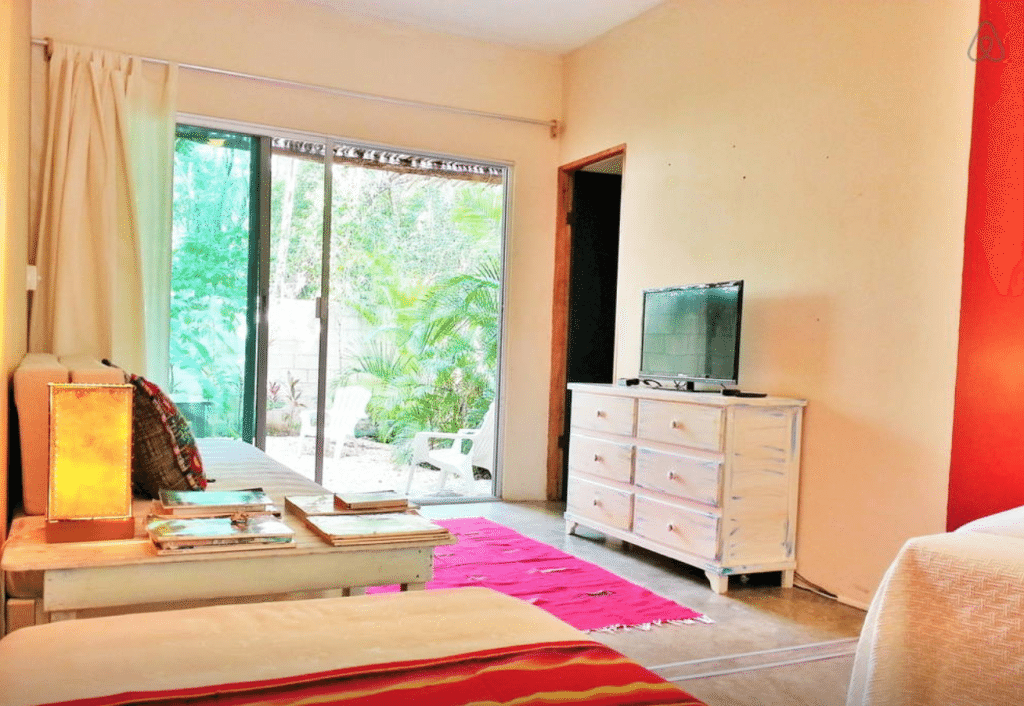 From the hosts: "Casa Huuh had its guest in mind when it was first created, to make them feel as if they were in their own place, to find tranquility and ease so they can abandon for a while the hectic city life. We want our guest to enjoy the amazing vegetation that surround and feel the touch of nature. Casa Huuh has a privileged location since it´s located downtown Tulum, near the centre of town a few steps away from the bicycle path that leads to the beach and 3 minute by foot from the supermarket. In few minutes you can get to restaurants either by foot or by bycicle to the beach that is only 2.5 KM away." 
What would I wear on a relaxing tropical getaway to Tulum?
[show_shopthepost_widget id="1514147″]
Stay in the know!