I am in love with Ban.do's fun patterns and prints!
They never disappoint and always create such amazing collections! Check out some of my favorites including a hologram portable charger – because who says tech devices can't be cute?! I also am in love with this sunglass strap. I feel like sunglass straps have been a sin for fashionable women, but Ban.do breaks the barriers creating a very cute flower strap that will get you compliments as you are floating down the Frio River this summer! Don't forget that fun drink sleeve too! Can you tell I am already gearing up for summer? <3 SHOP Ban.do's full collection here :]
Do you shop at ban.do's? I can't control myself once I start shopping there! I need everything and everything it is all so cute! Light pink blush is a great color for all year-round. Blush compliments almost any skin color and goes with just about every color combination. I love the striped blush tote bag with black letters – something about it screams "take me to Paris you fool!" :)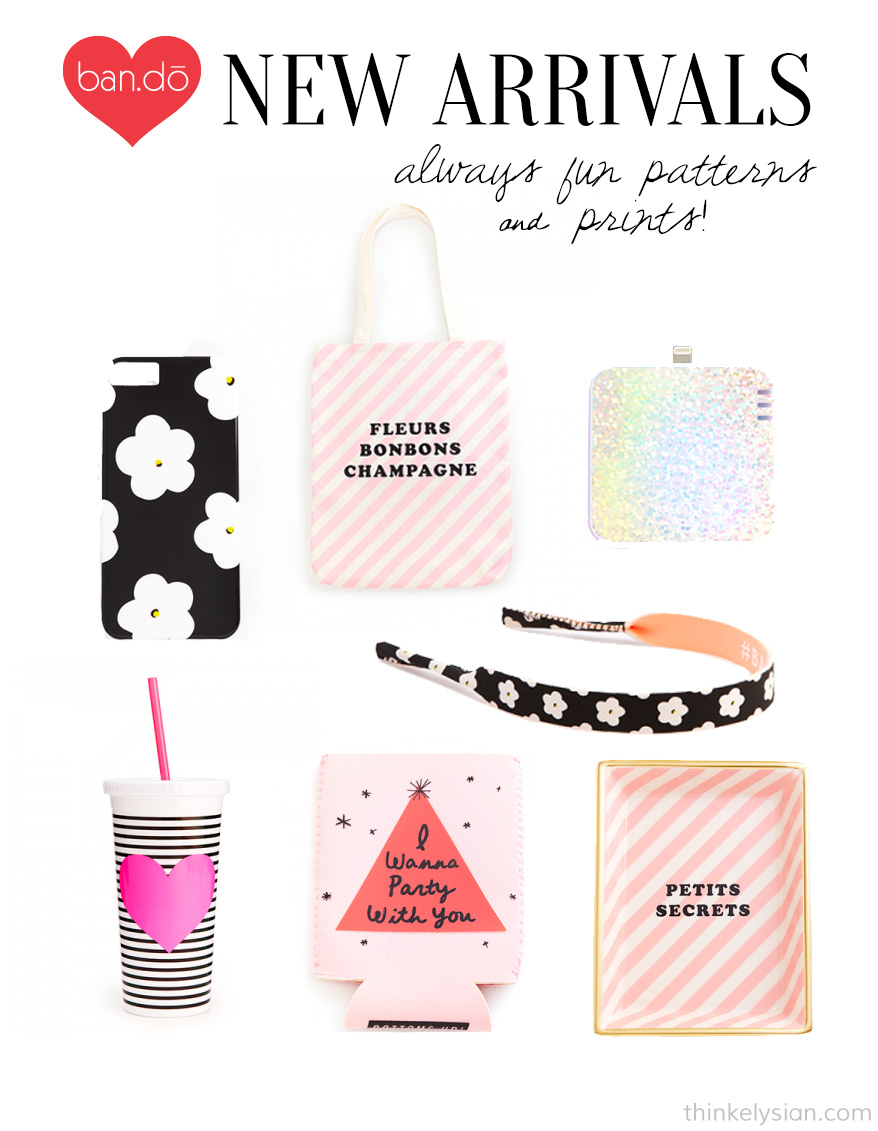 —————————————-
Stay in the know!