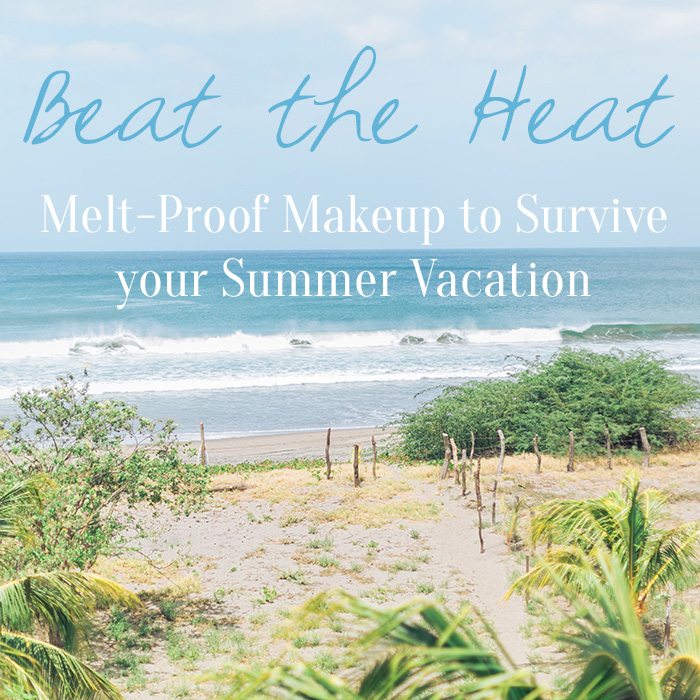 Heat got you down? These melt-proof makeup lifesavers are all at a Sephora. This summer vacation you won't have to worry that the cabana boy is staring at you because your running mascara makes you look like a member of Kiss. Makeup should not be something you worry about on vacation! Here in Texas the heat is always a factor so I've curated a list of my favorite makeup that will help you battle the sweltering sun. Take this melt-proof makeup on your summer vacation and look fab through lounging on the beach and adventurous excursions all day long!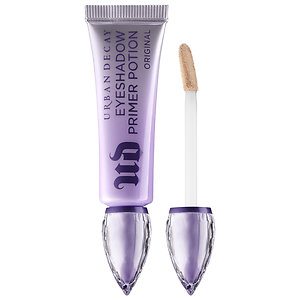 Eyeshadow Primer
My Fav: Urban Decay Primer Potion
Why I love it: I swear by this eyeshadow primer! I could never wear eyeshadow because my eyelids would sweat so easily and get oily (weird, I know!) but once I started using eyeshadow was no longer unrealistic for me. It's magic! I guess thats why they call it primer potion! :)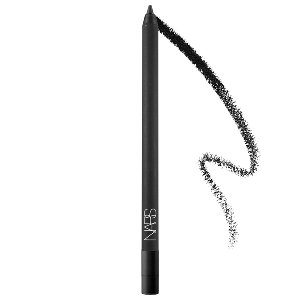 Smudge-proof Eyeliner
My Fav: Nars Larger than Life Long-wear Eyeliner 
Why I love it: Eyeliner is essential on a vacation. Using eyeliner is such an easy way to make your tired eyes pop and look great! Smudgy eyeliner is a pet peeve of mine. I hate when I look in the mirror in the middle of the day and see a smear of eyeliner near my eye. (But seriously, why doesn't anyone ever say anything?! I've been walking around like that for how long??) While on summer vacation the heat can have you wiping a sweaty brow and making your eyeliner run. Make sure you buy long-wear eyeliner – this one will last you up to 12 hours! No need to reapply for dinner and drinks during the sunset!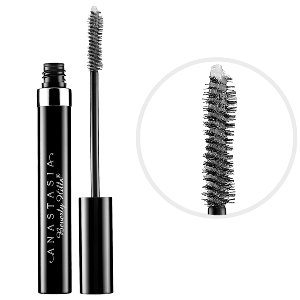 Waterproof Mascara Topcoat
My Fav: Anastasia Beverly Hills Lash Genius Waterproof Topcoat 
Why I love it: I have been in love with my mascara since I started wearing makeup. I have been super loyal to my mascara. I never use anything different, EVER. I know exactly how to put it on and how long it takes to dry – it is the easiest part of my makeup routine! The problem is: the waterproof version of my mascara is horrible. Its like trying to pull tar off of my lashes with makeup remover. It literally makes me cringe just typing about it! But thank the Lord baby Jesus for Anastasia Beverly Hills! They have created an amaziiiing topcoat that seals your regular daily mascara. Just swipe this topcoat over your mascara to refresh your lashes, instantly waterproof them for poolside parties, and leaves your lashes touchable.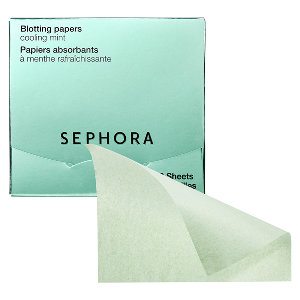 Oil Blotting Papers
My Favs: Sephora Collection Cooling Mint Blotting Papers
Why I love it: It gets hot out there yall! These little guys are total life-savers! When you go in and out of the heat your face can get greasy very fast. I love that these oil-blotting papers have a refreshing cooling sensation. Each sheet is infused with skin-soothing ingredients perfect for your tired skin during a vacation!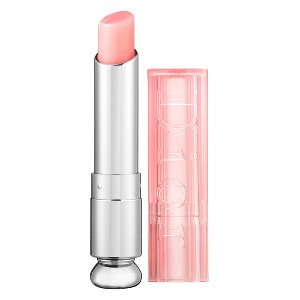 Lip Protectant & Hydrator
My Fav: Dior Addict Lip Glow
Why I love it: You never want lipstick melting and smearing while you are at the beach and you definitely want to avoid sand sticking to think lip gloss! I LOVE this Dior Addict Lip Glow because it enhances your natural color of your lip, protects your pucker with SPF, and moisturizes with mango butter and loofah extract.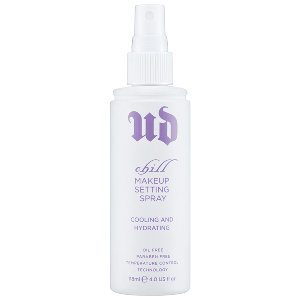 Make-up Setting Spray
My Fav: Urban Decay Chill Cooling and Hydrating Makeup Setting Spray
Why I love it: Stop make-up meltdown with this amazing cooling spray. The cool burst of freshness is perfect to hydrate your skin for some time in the summer sun without your makeup cracking or settling in fine lines! Lasts up to 12 hours!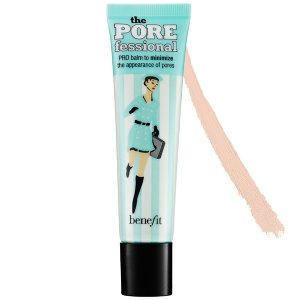 Face Makeup Primer
My Fav: The POREfessional Face Primer
Why I love it: I don't typically put a lot of makeup on my face. I use a quick, light powder each day – I just hate the thick feeling of caking makeup on. I was apprehensive about using a face primer because I didn't want my skin to feel oily and suffocated. This primer is silky and lightweight – you will not feel over done, but your skin will look amazing! This primer make my pores instantly look smaller and reduced the fine "worry lines" on my forehead. This primer would be perfect to keep your makeup in place on your vacation!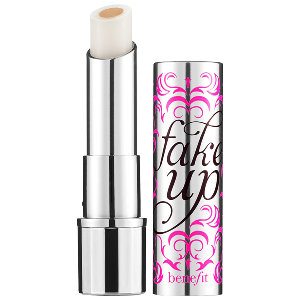 Undereye Concealer
My Fav: Benefit Cosmetics Fake-Up Undereye Hydrating Concealer
Why I love it: Sometimes vacation can be exhausting! So many sights to see so little time! So, if you are out and about with little sleep make sure to grab this hydrating undereye concealer to cover up those dark circles! This lightweight formula is a melt-proof makeup that doesn't run for 6 hours!