I love this backless white date night dress!
Happy 4th of July everyone! I feel like 4th of July should always be a whole week celebration!
I love this white hot summer date night dress – I am always on the hunt for comfortable and cute dresses. I wore this dress poolside in Nicaragua! I love how everything is so colorful in Nicaragua it is so lively and inviting! Every wall at our B&B in Granada was a different bright, bold color. I decided this white dress was perfect to stand out from the colorful town (not to mention the unique back!). The dress speaks for itself so I didn't feel the need to over accessorize it. Just throw on a pair of cute sunnies like these leopard half rimmed sunnies and you're good to go! The structure of this dress is so unique. I am not one for showing a lot of skin – especially cleavage, but the high neckline paired with the scrappy back was the perfect date night dress for me!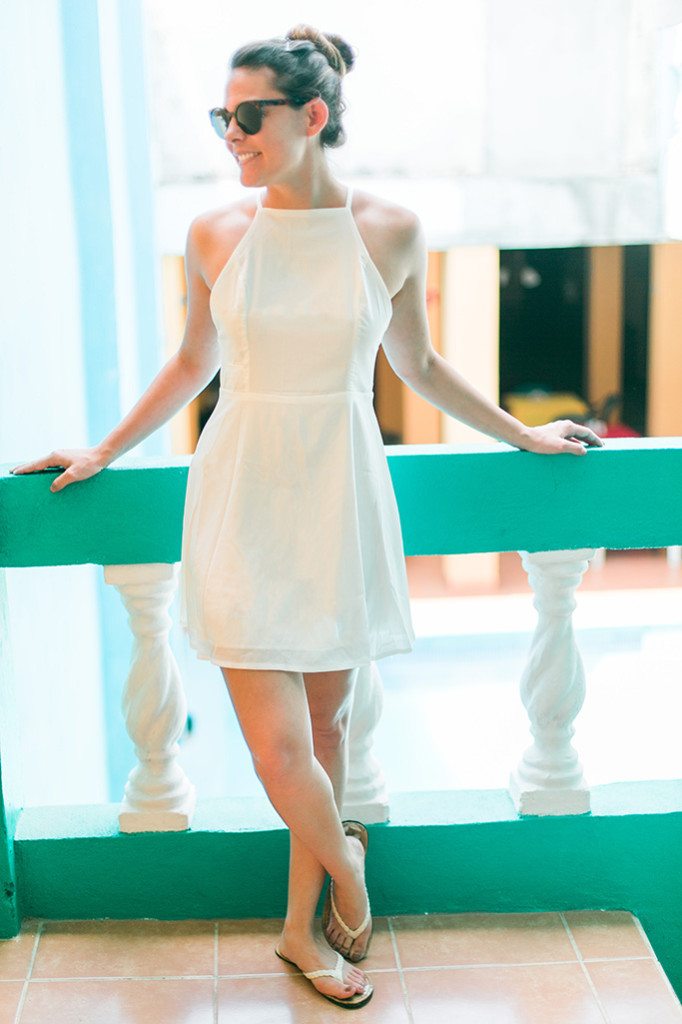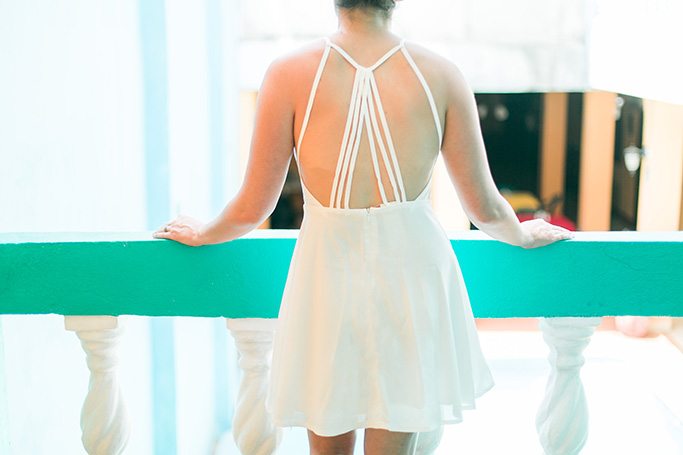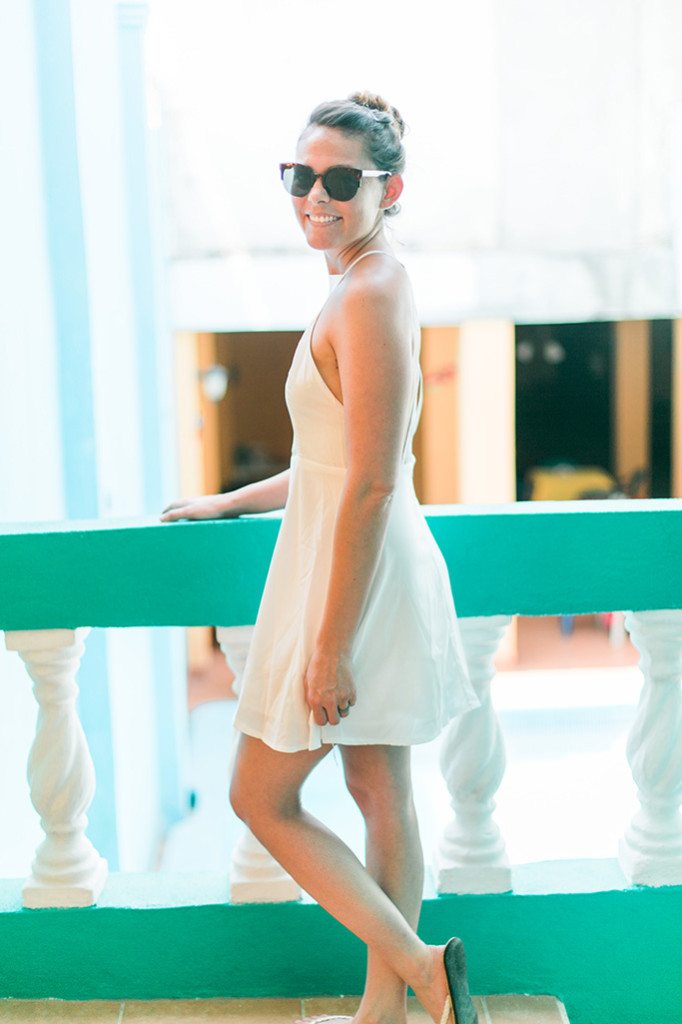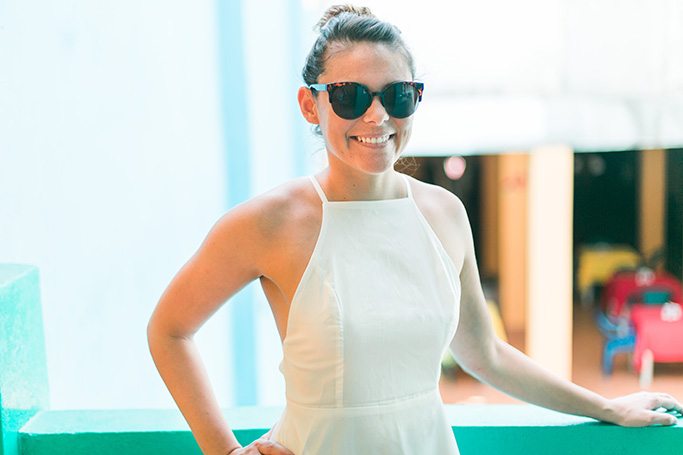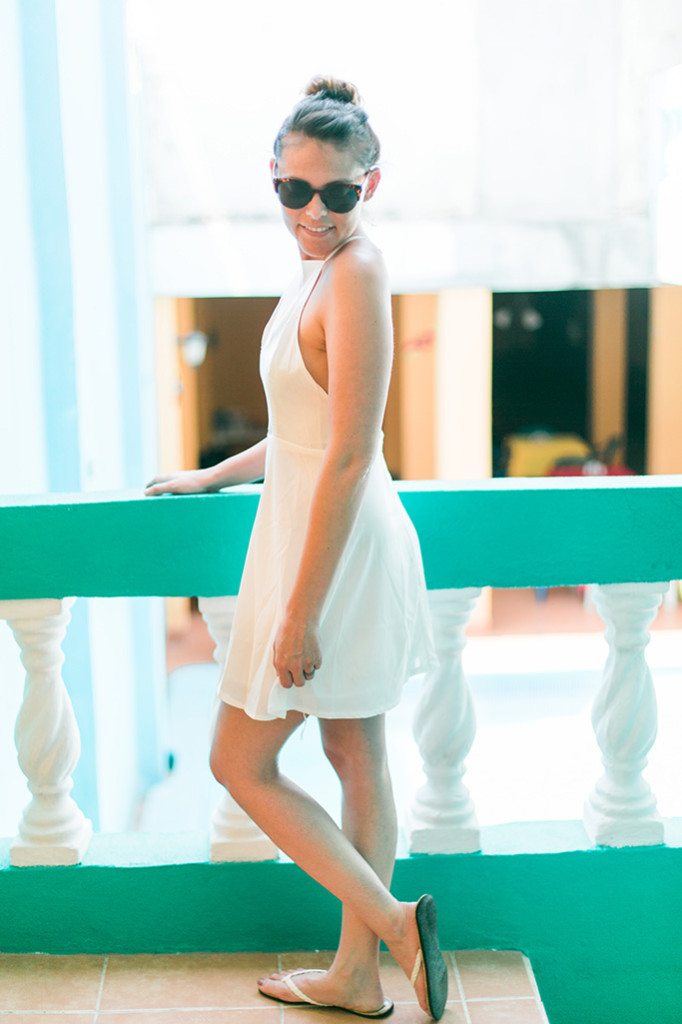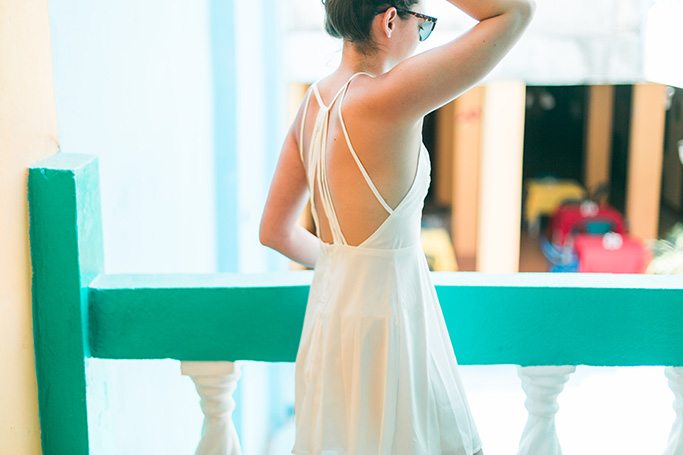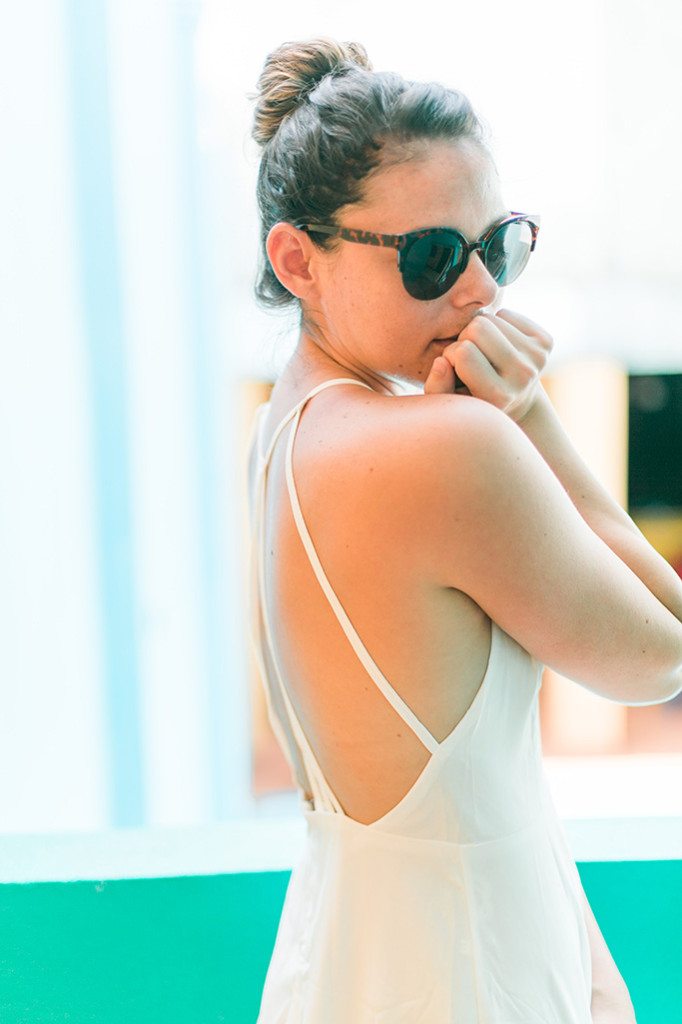 Stay in the know!