I've always been skeptical of denim on denim. I was gifted these Guess jeans from the lovely Jamie Chung and absolutely love them! The denim pattern is just enough without being too overwhelming and busy. Always make sure the two denim items you are pair have a contrasting wash. Either a light denim top with dark wash jeans or vise versa. Denim on denim works!
I love putting together outfits that may look expensive, but do not break the bank! :] I recently came across Styles for Less and I am obsessed! I was surprised to find out that they had a store near me. I went in with hope and came out with a bag full of jewelry and clothes for UNDER $75.  *insert jaw-drop* Check it out and see what you can find!
I love this ring – it is one of those items I found in my mom's jewelry box (which I raid often to find unique pieces like this). The ring is made of solid, polished wood. I love that you can see the grain of the wood if your look closely at the ring! I never know what I am going to find in my mom's jewelry box – some stuff is from her teen years, other pieces were her mother's favorites and some pieces were actually made by her father. It is fun to see the history and how vintage jewelry never goes out of style!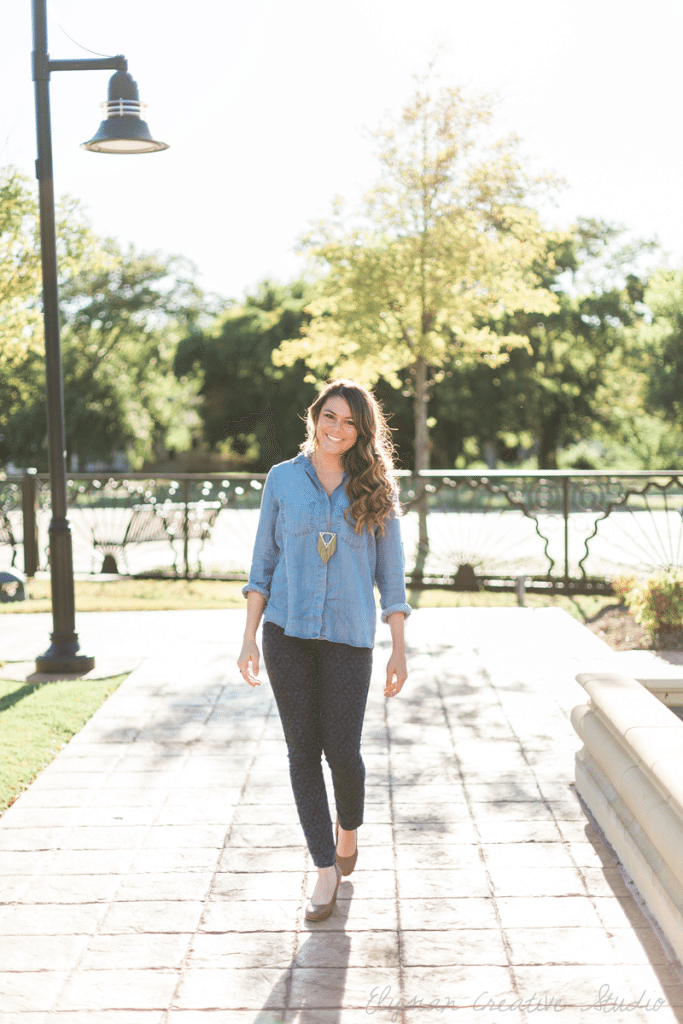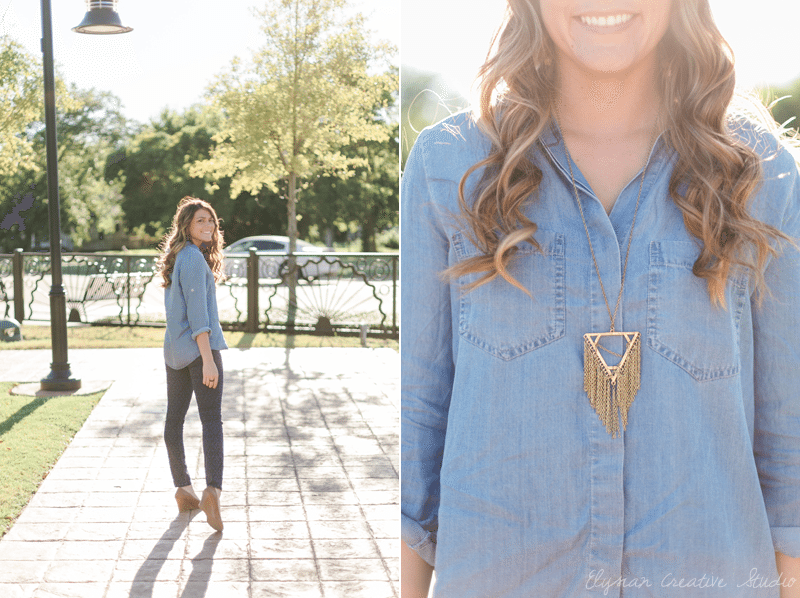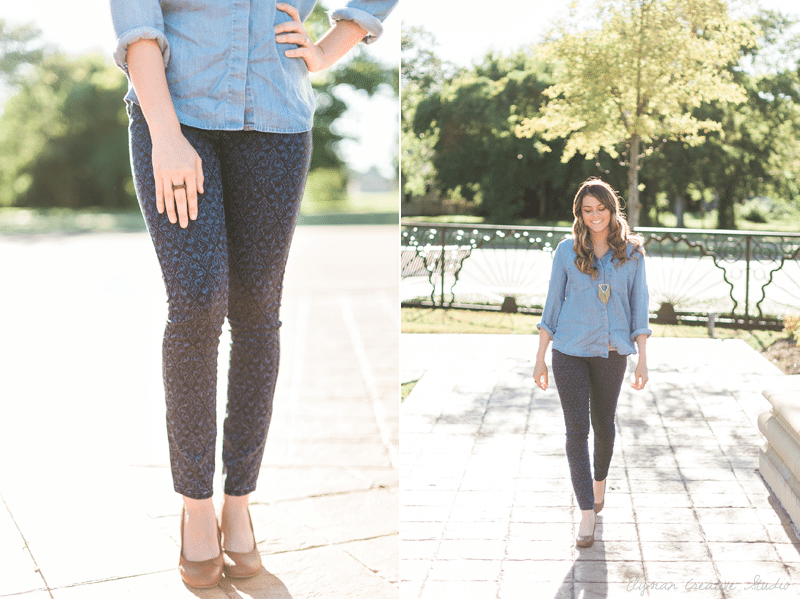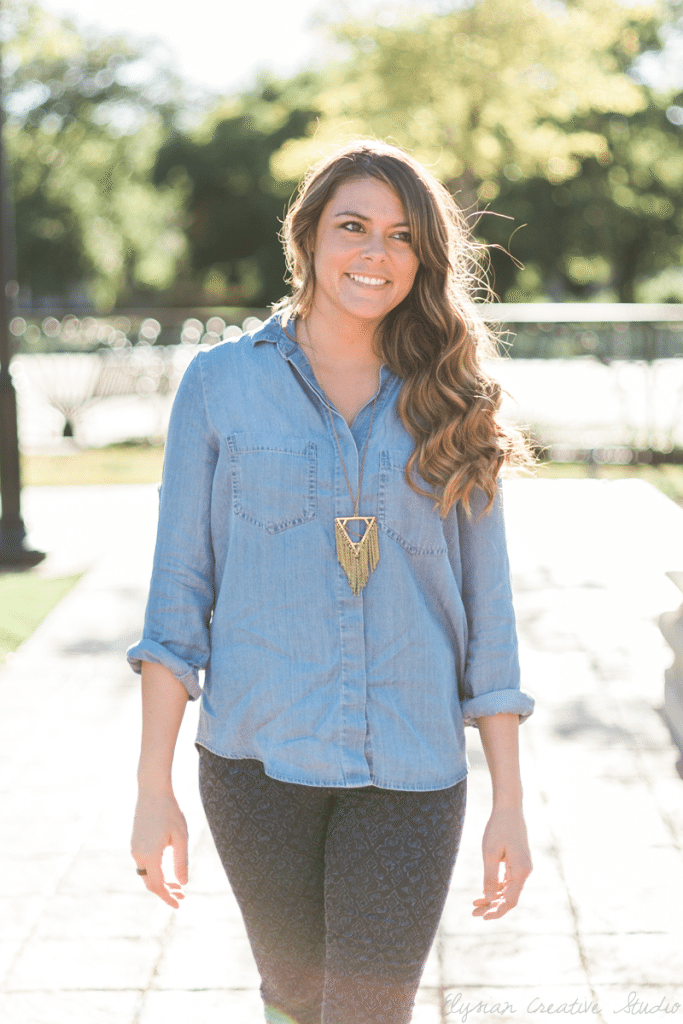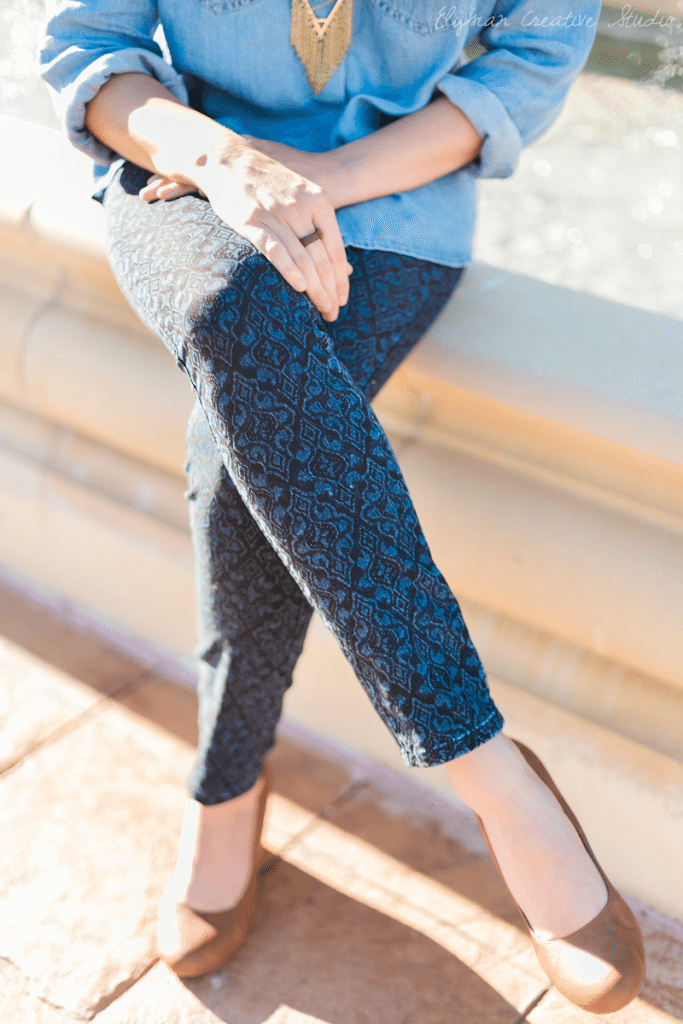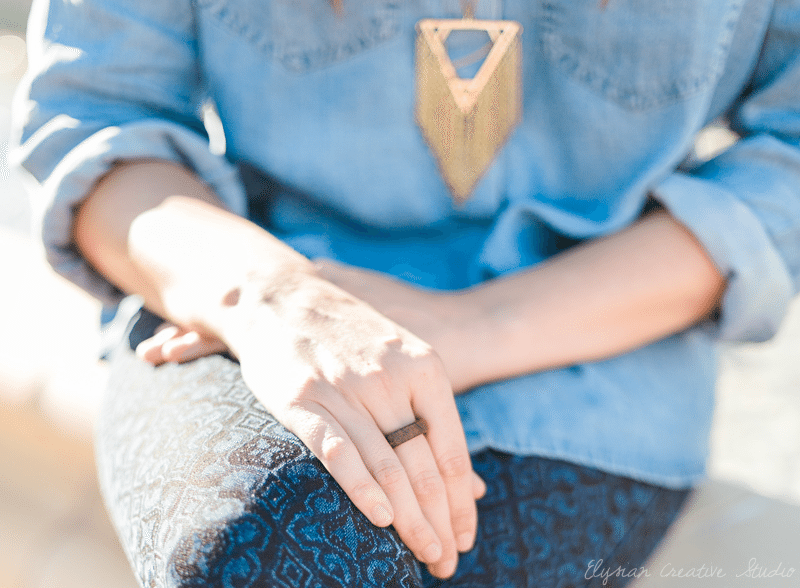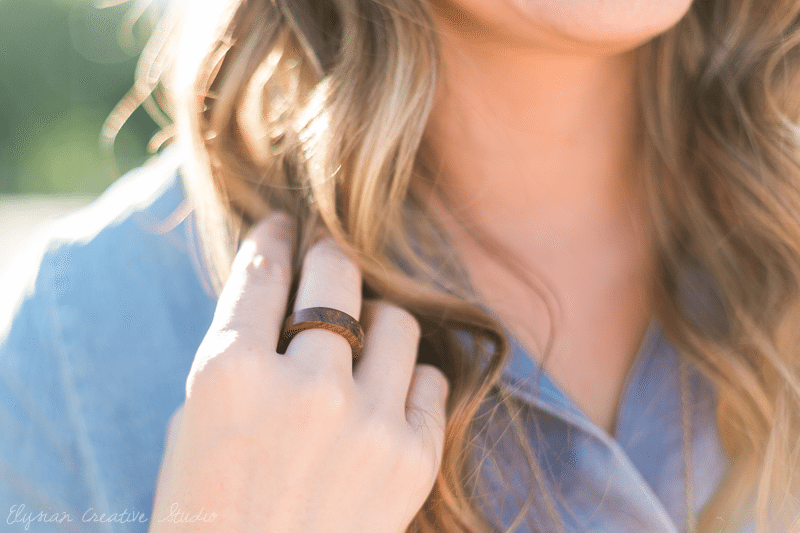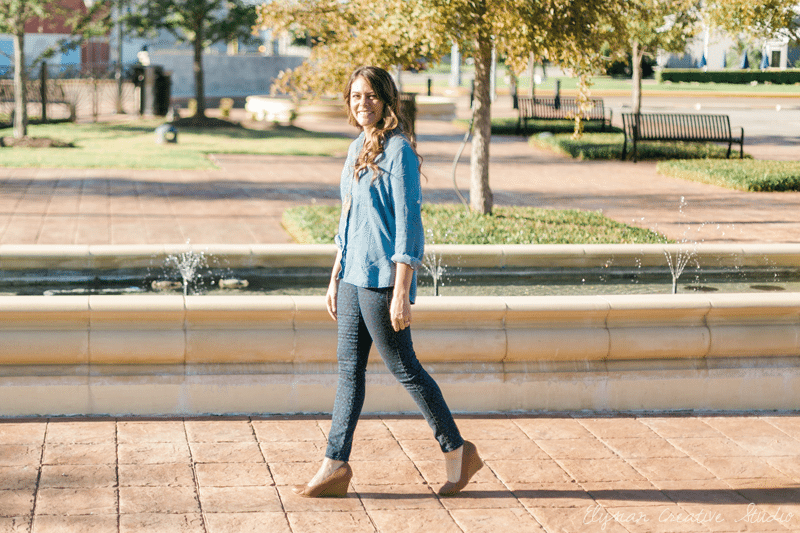 Shirt: Cotton On
Pants: Guess
Basic Wedges: Payless
Ring: Vintage hand-me-down
Necklace: Styles for Less
—————————————————-
Stay in the know!