You're going to love this easy sausage cheese balls recipe!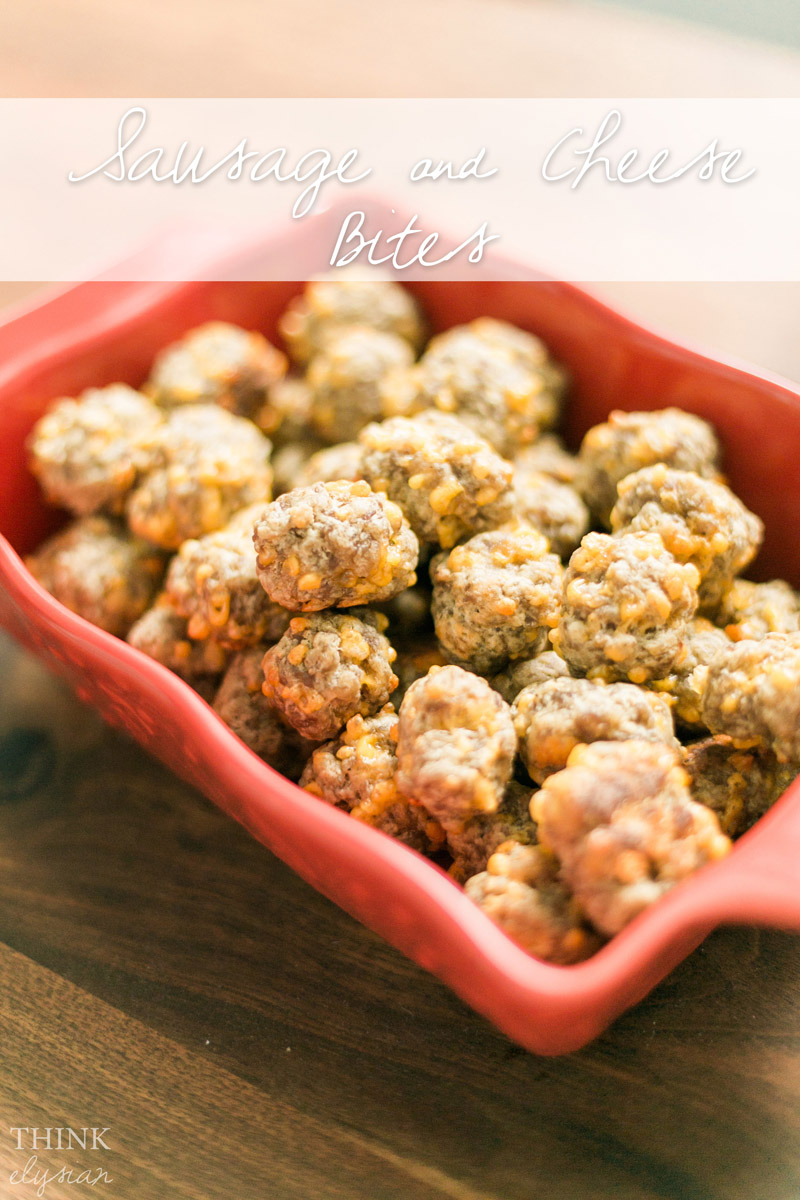 I am VERY last minute and typically running behind (I know, I know.. it's my new years resolution – I'm working on it!). I love to find recipes with minimal ingredients, minimal cooking time and basically minimal thinking to the recipe. That way there is a very slim chance that something will go wrong and I have to show up empty-handed. My go-to appetizer was introduced to me by my sister-in-law and I couldn't believe that these addictive bites only had 3 ingredients! I have seen this recipes many different ways and adding some fun twist ingredients that I will definitely give a try, but I wanted to share with everyone the classic, no-fail recipe for easy sausage and cheese balls.
Typically, I always reach for the lowest price, store brand items. This started out as me being ridiculously cheap, but I have come to find out that almost always that store brand beats out the more pricey brands. I have grown to love HEB's pre made spicy sausage. My family loves a little spice, but don't worry this spice just adds some extra flavor it is not really hot. Combine the spicy sausage with mild cheddar and bisquick and you won't believe you've created a snack masterpiece. But once it comes out of the oven you will! :] Be sure to try this recipe – you will forever be addicted!
I can't wait to try some of the variations of this recipe like adding cream cheese or sprinkling a bit of Tony Chachere for some extra spice! I wonder what else I could experiment with in this great recipe… Oh, the possibilities!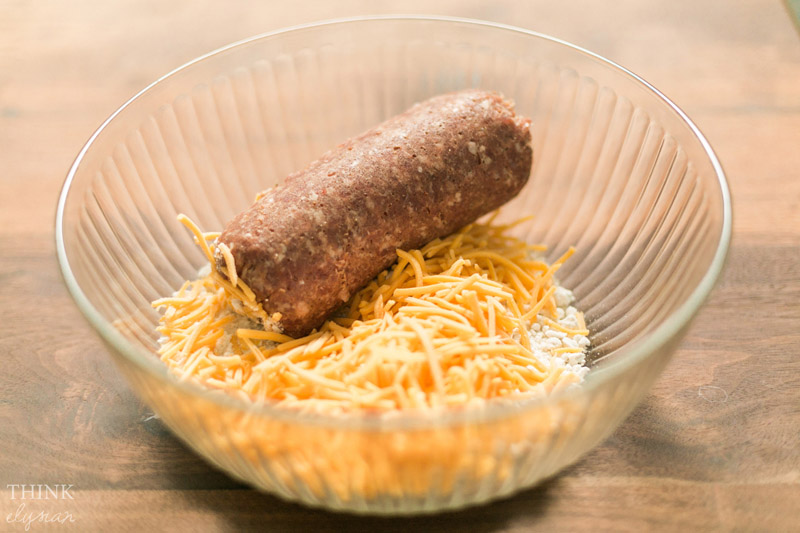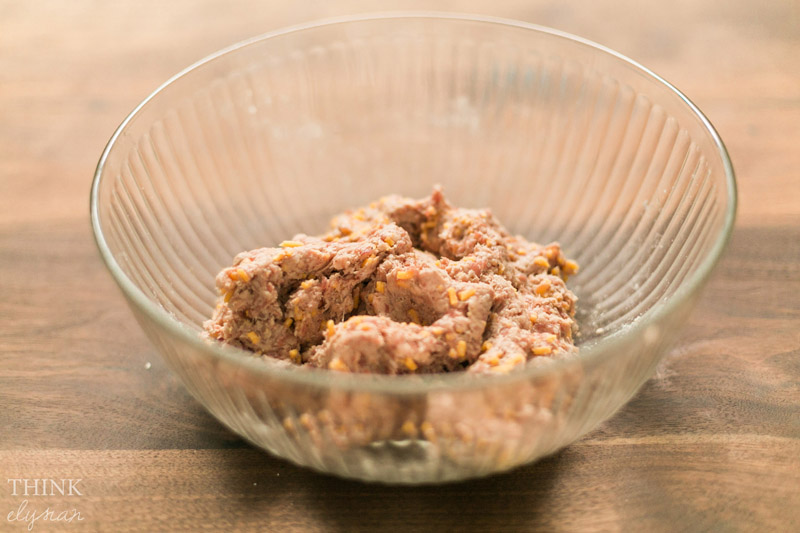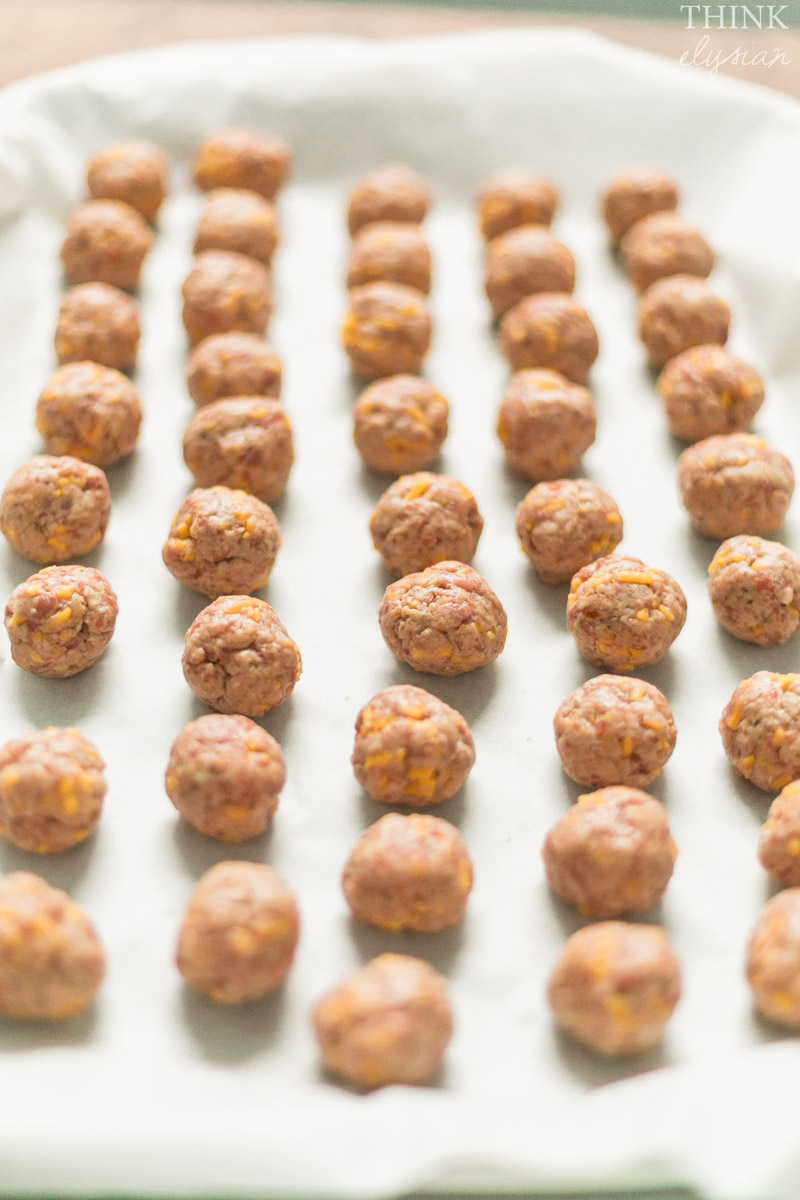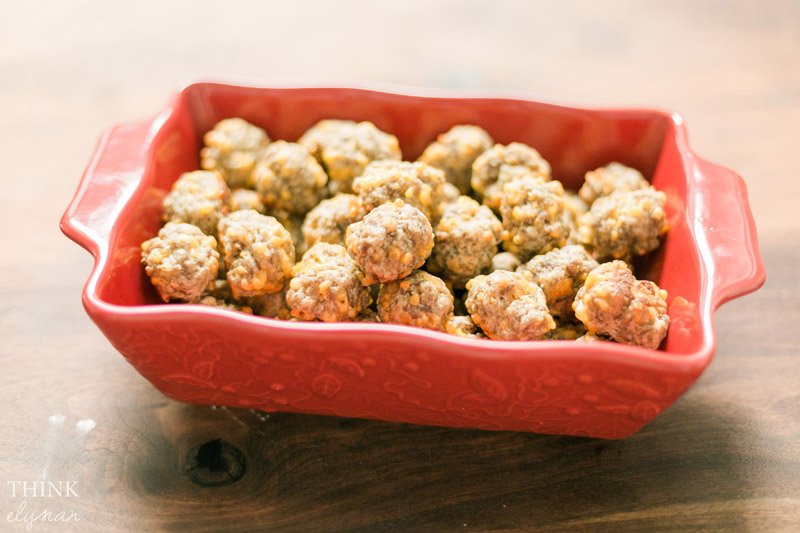 Here's how you make these yummy, easy Sausage & Cheese balls!
Ingredients:
2 cups bisquick
1 generous cup of shredded mild cheddar cheese
1 lb sausage (I always recommend spicy for extra flavor)
Directions:
Mix all ingredients together in a medium bowl. I just plastic gloves and mix it with my hands – it is so much easier that way! Once thoroughly mixed roll in to 1 inch balls and place on a baking sheet. I always recommend using parchment paper to keep the bottoms from burning. Bake at 350 degrees for about 20-25 until browned. (I told you – easy peasy!) Enjoy! :]