I am rocking a floral crop top and high waisted shorts in St. Pete Beach, Florida! And let me tell you: IT IS HOT in Florida! I loved having this breezy crop top to keep me (somewhat) cool while exploring the town.
My hubs and I went to St. Pete Beach for a little R&R. We are beach people, but unfortunately the closest beach to us is Galveston.. And Galveston isn't the ideal getaway. The water is stinky, brown, and seaweedy (that's a word, right? haha!). So we were looking forward to some fresh, blue water! And boy did St. Pete Beach deliver! Be sure to follow me on Instagram to see all our adventures in Florida. Also, stay tuned to see our ridiculously adorable loft we stayed in – I will be posting a recap of it later this week!
I love the crop top and high waisted shorts look. I don't usually like to show a lot skin so this look is a great compromise between the heat and my modesty. The front of this crop top is so cute! I love the cut and how it looks like a halter. Best part about it: I snagged it from Forever 21 for $10! There are so many summer styles on sale right now. Don't miss out!
Take a look at my floral crop top + high waisted shorts look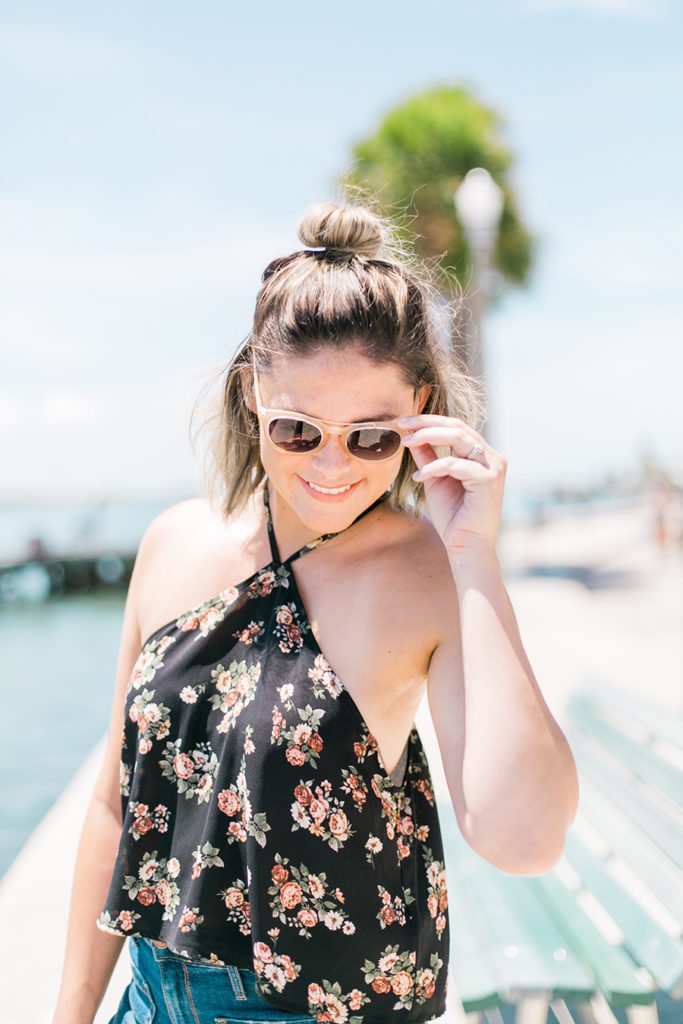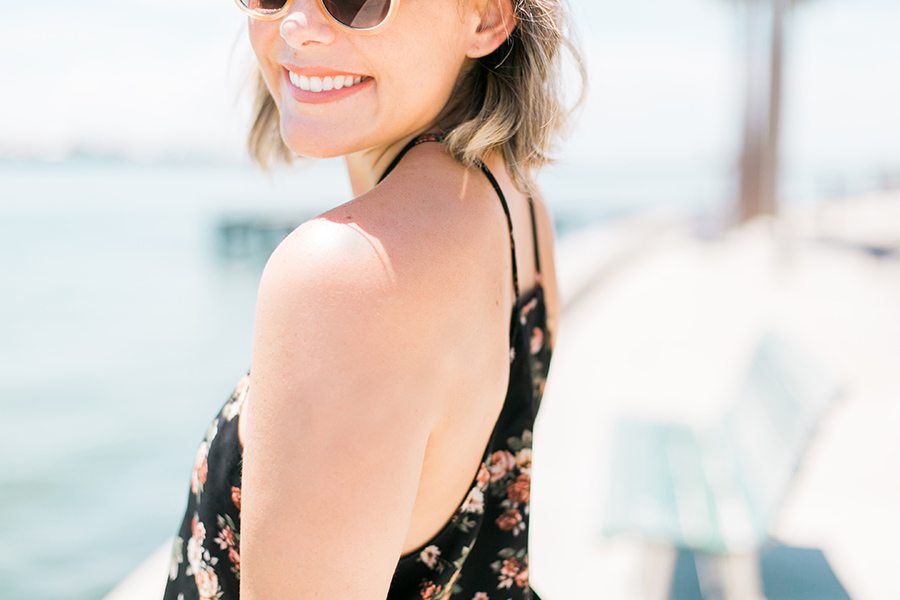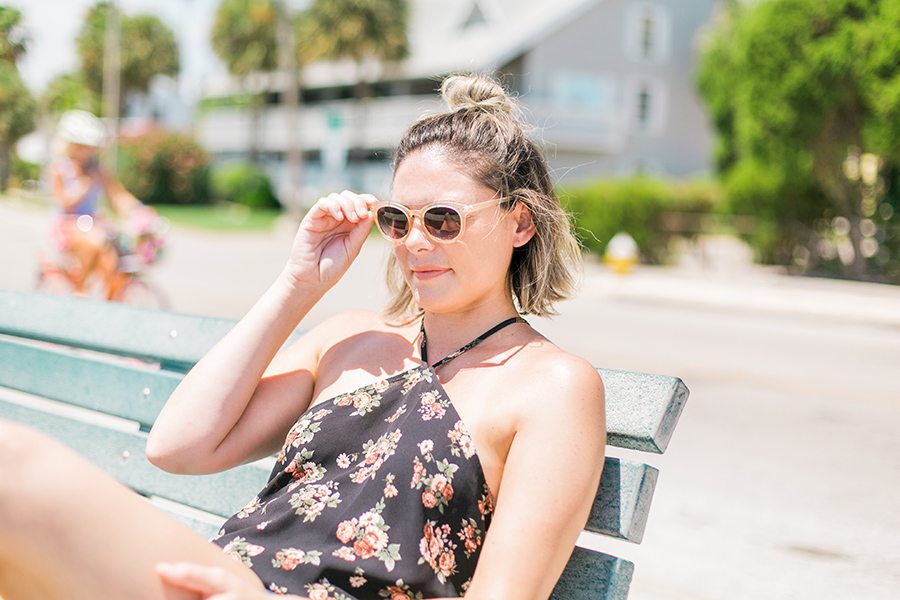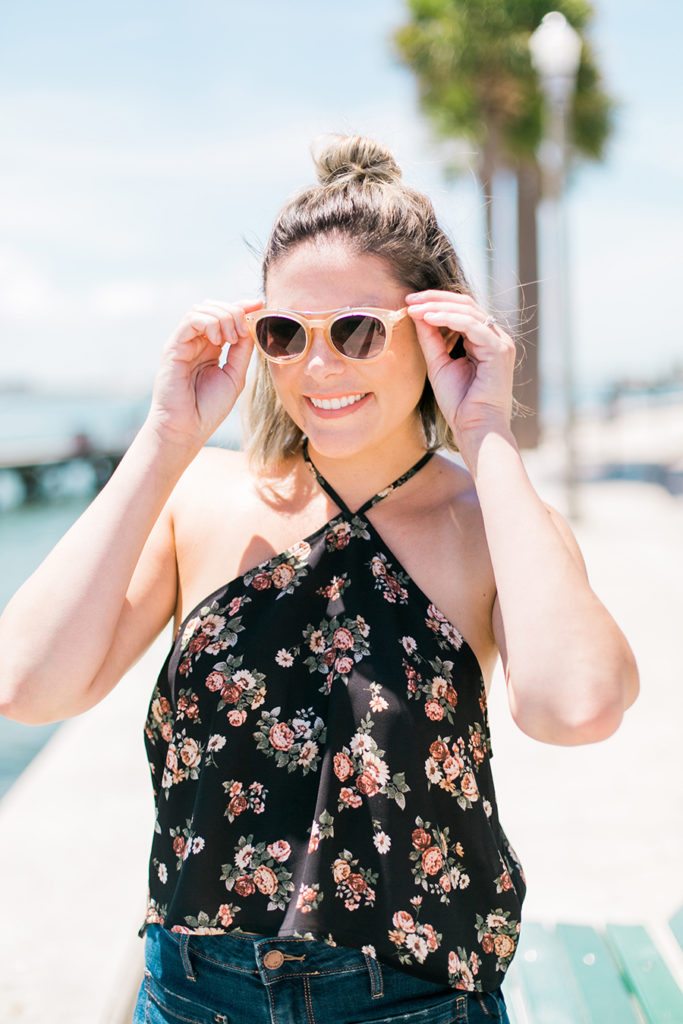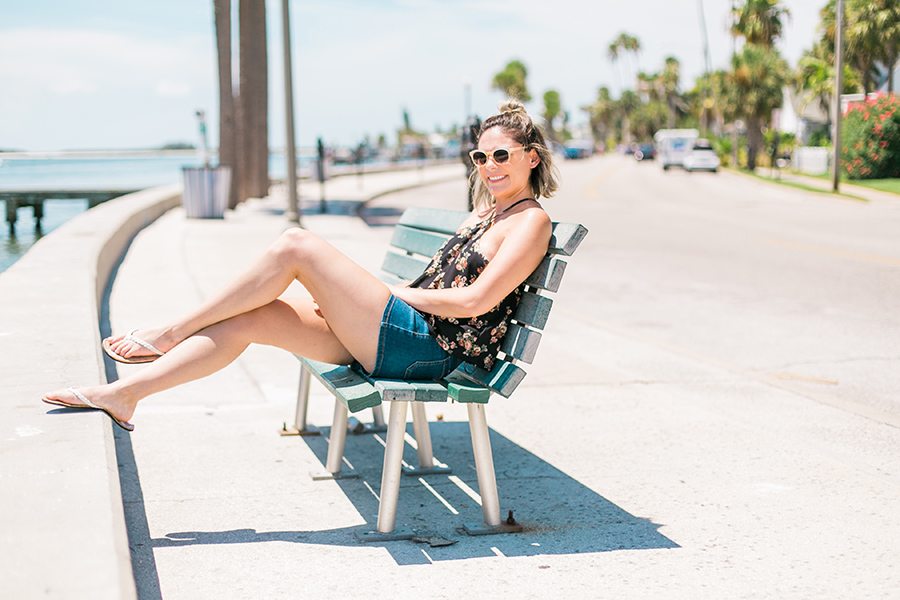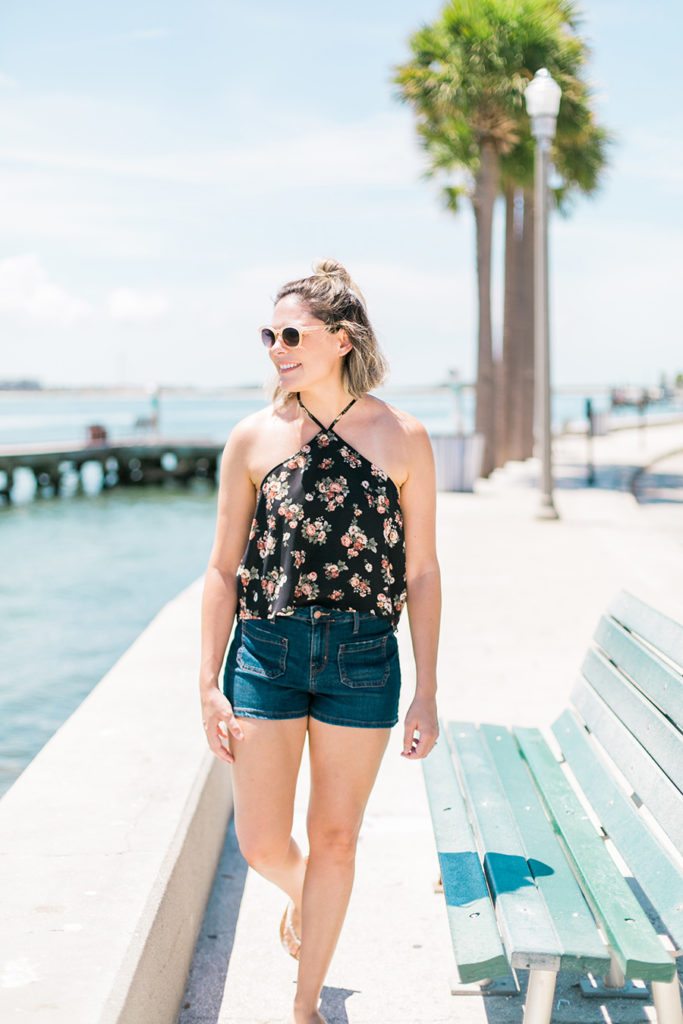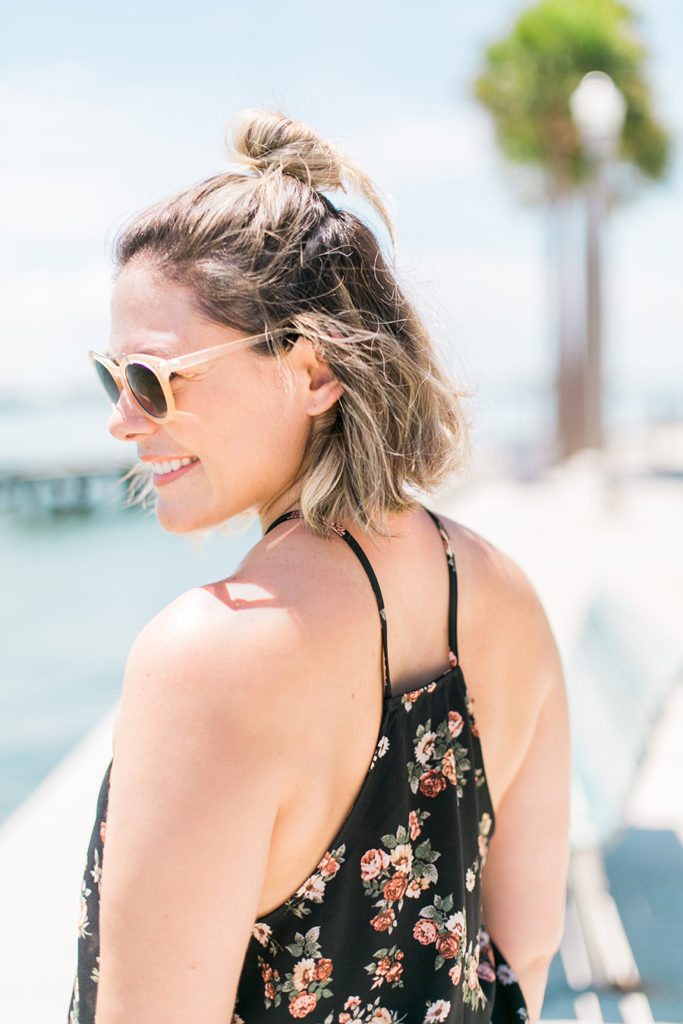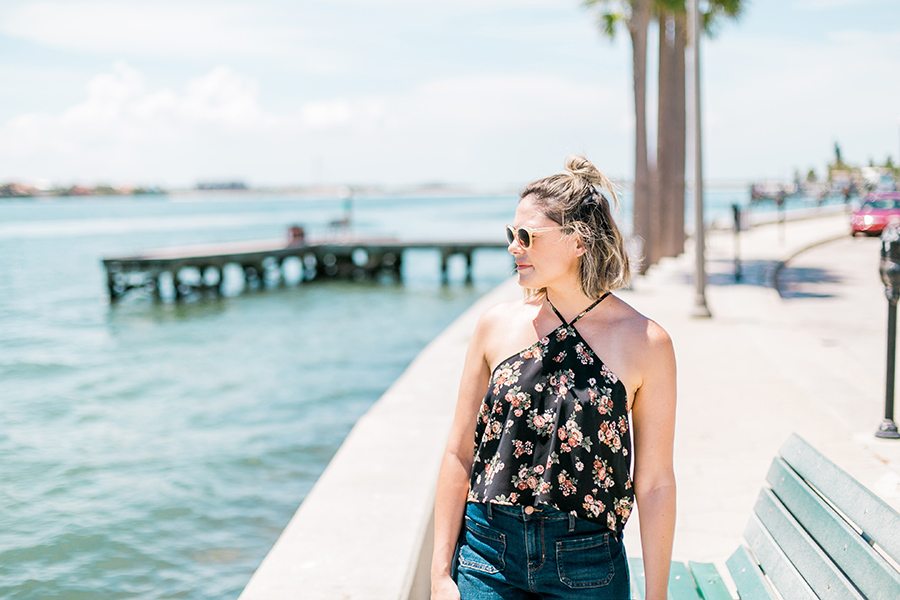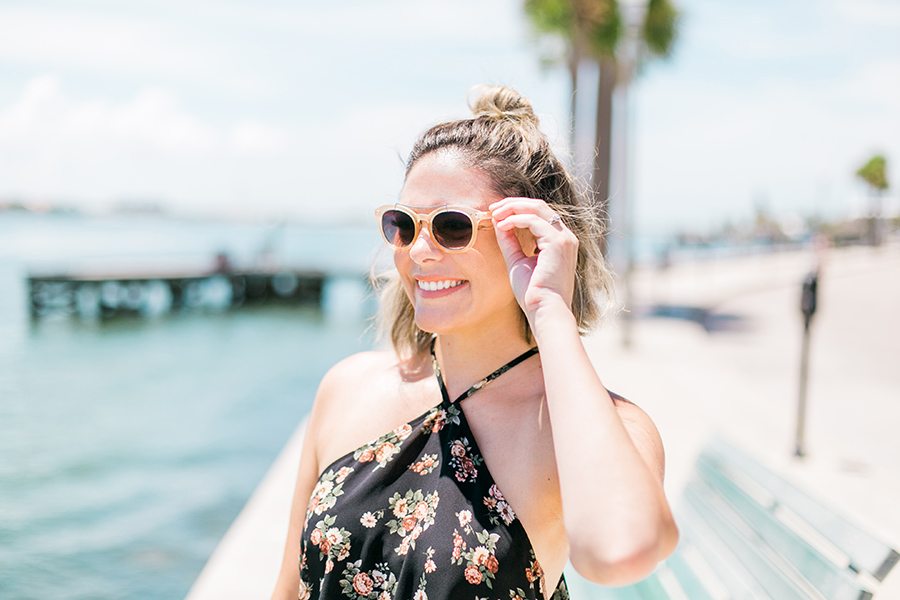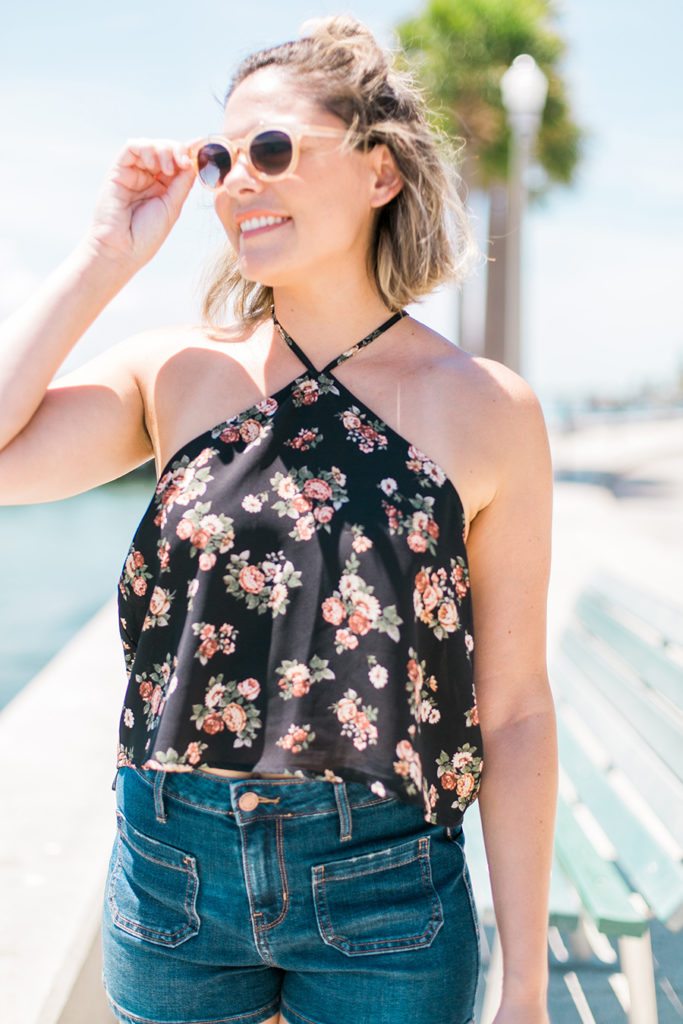 [show_shopthepost_widget id="1805788″]