I have no idea why I always get fringy bangs when it is winter time.. The frosty wind blowing a part down the middle of my forehead leaving me looking like Dandy from America Horror Story. That was not the idea I had in mind when cutting them. I am currently trying to keep them in place without plastering them to my forehead – any suggestions?
Anyway, it's Fashion Friday!! :] I absolutely love dressing for the cold – oversized sweaters, scarfs, boots galore – but I always forget I actually hate being in the cold. My hubby and I ventured out to shoot this weeks outfit and actually found ourselves literally hiding from the wind in the indentions of the building next to us in between takes! Can you tell I'm freezing my buns off? :]
I found this oversized sweater at a thrift store and it has come to be one of my favorites. It is so unique and detailed with the lace and sheer fabric making up the skull graphic. I have a tiny obsession with sugar skulls – I think they are absolutely gorgeous! So, anything that has a 'feminine' skull is my perfect balance of sweet and sour. I paired this sweater with a leopard skinny belt and black ankle boots. I like adding leopard to outfits to give it that little extra pattern to make it really stand out without having to go overboard with a big statement piece. I have always loved leopard (and yellow) – I am pretty sure they match anything and everything! What is your go-to signature style piece?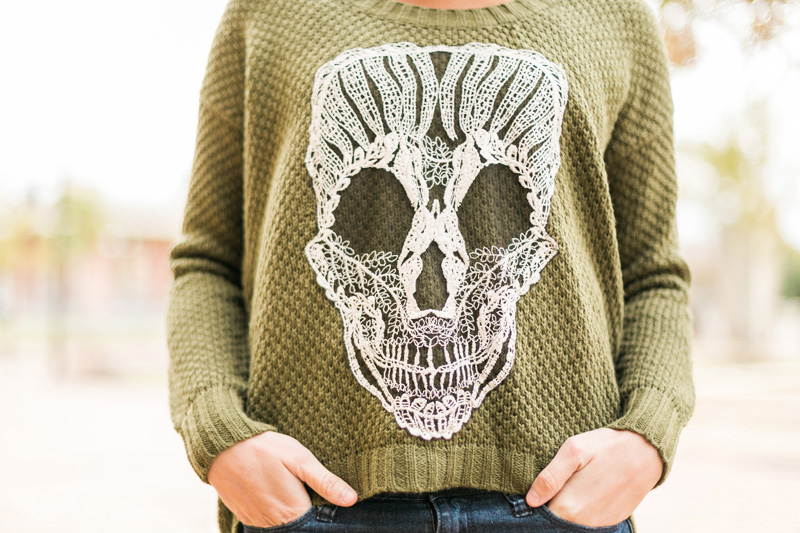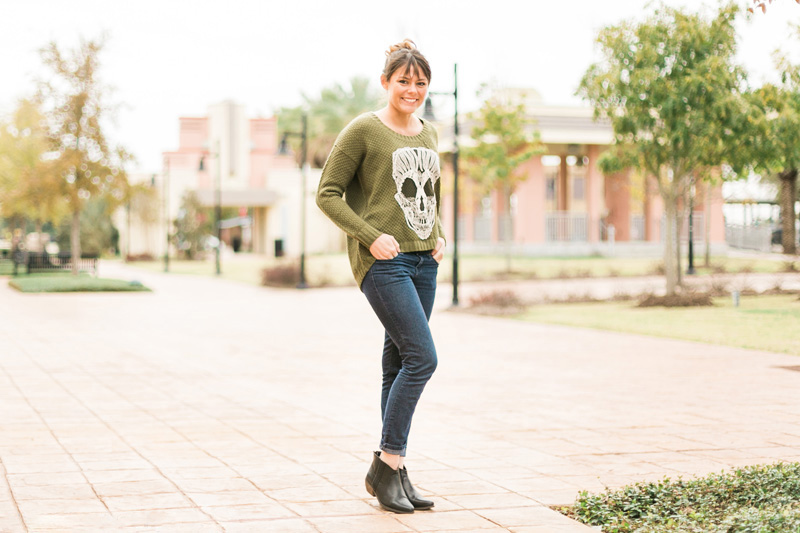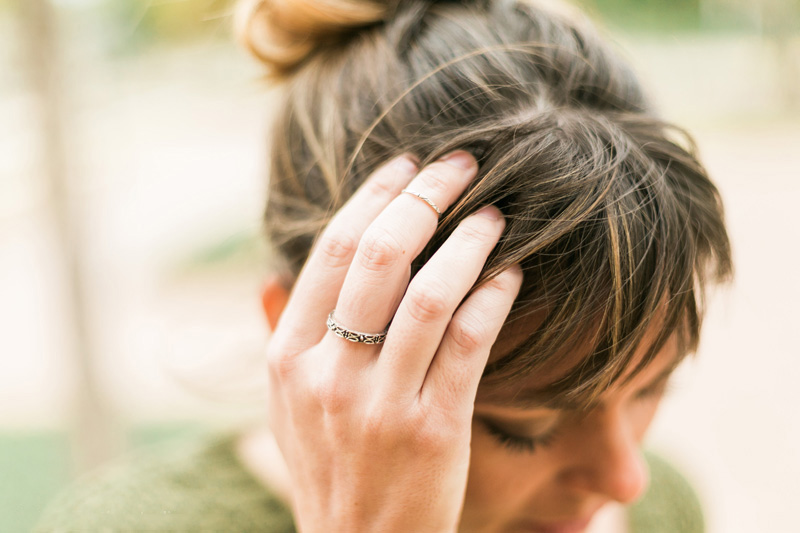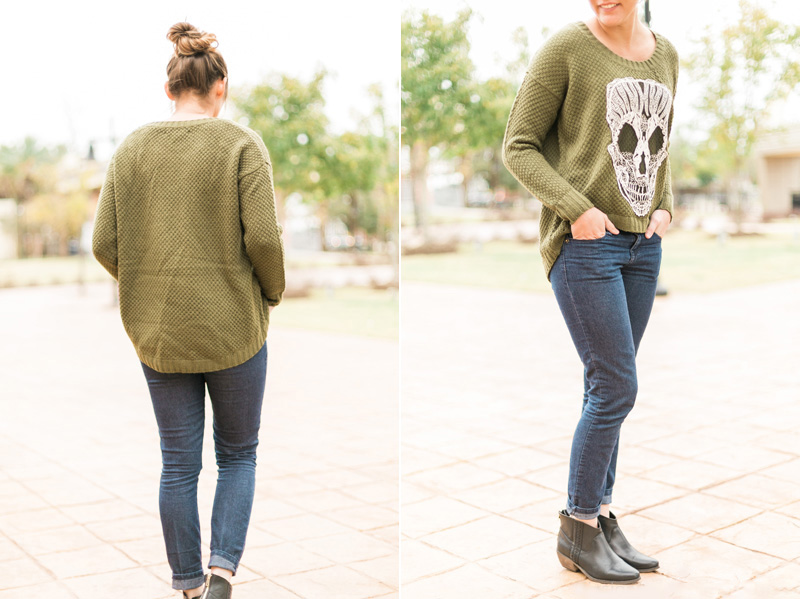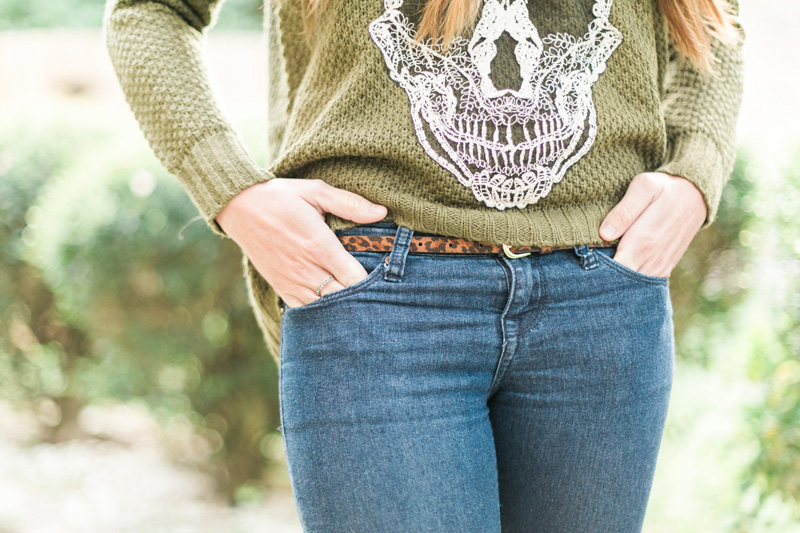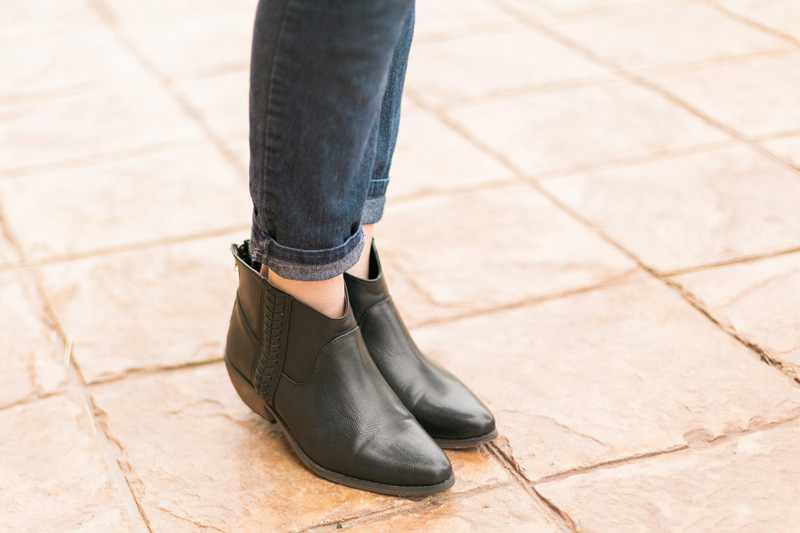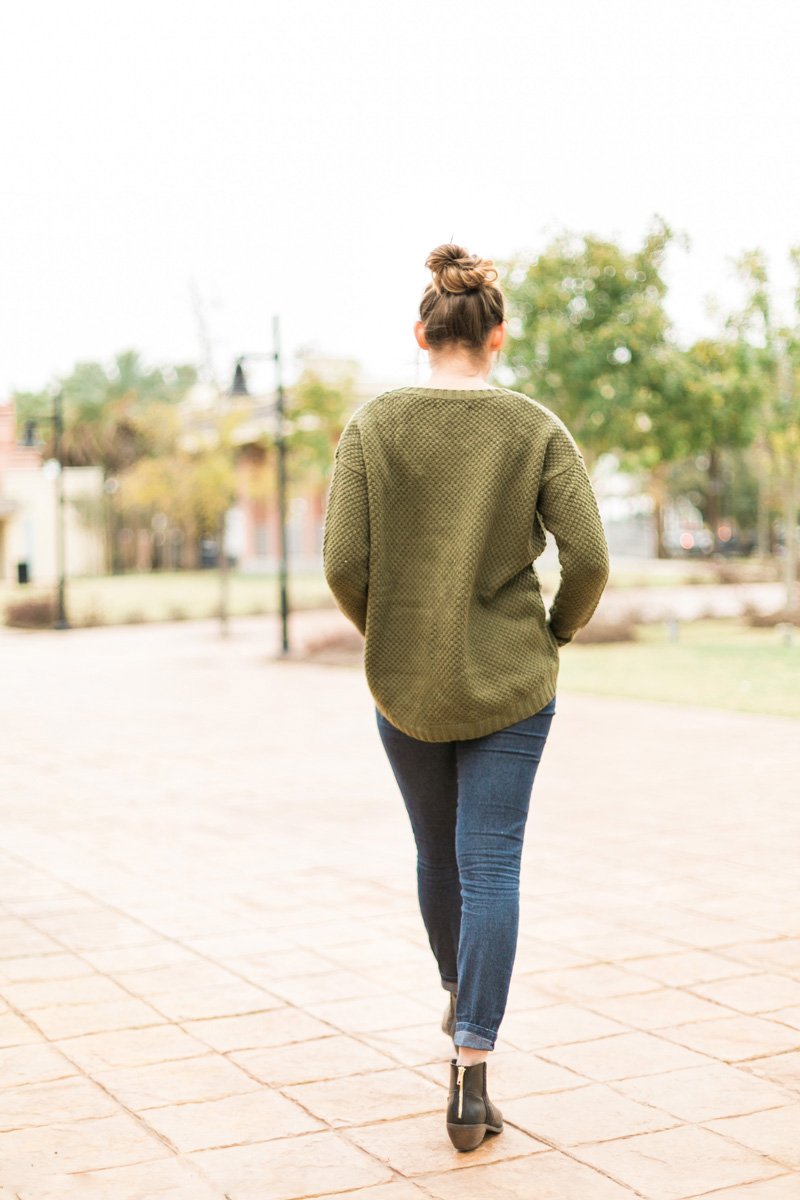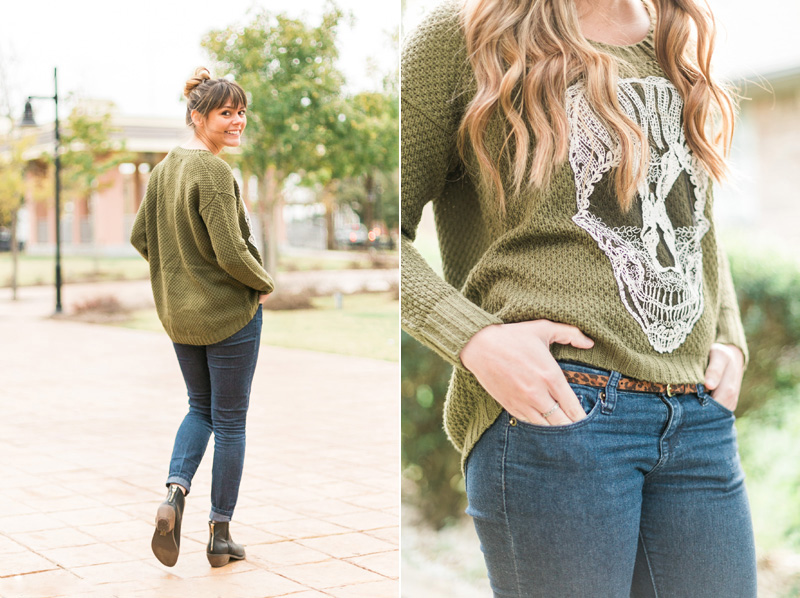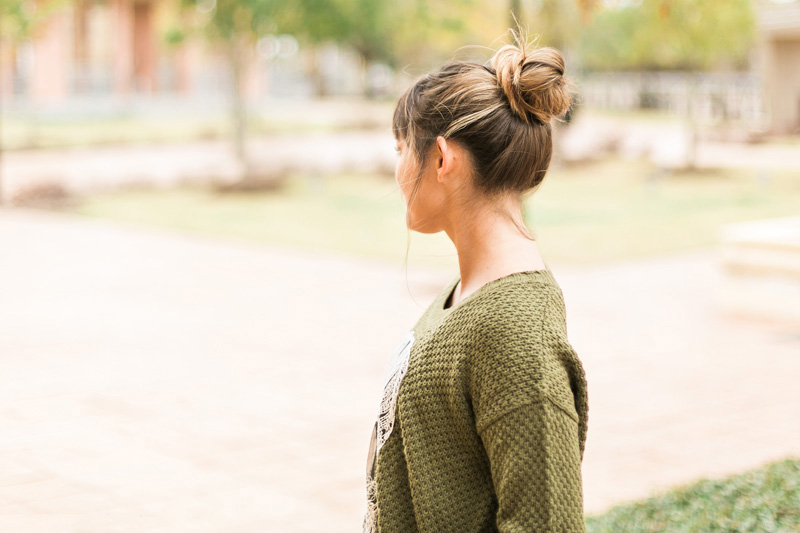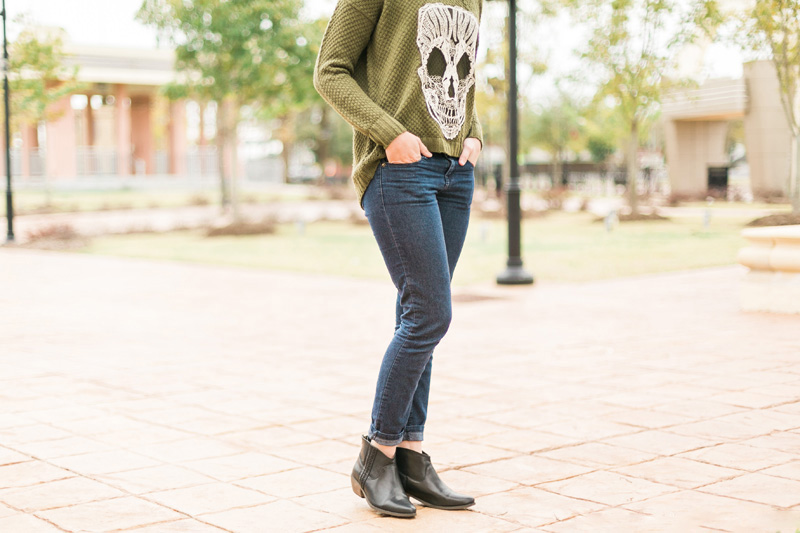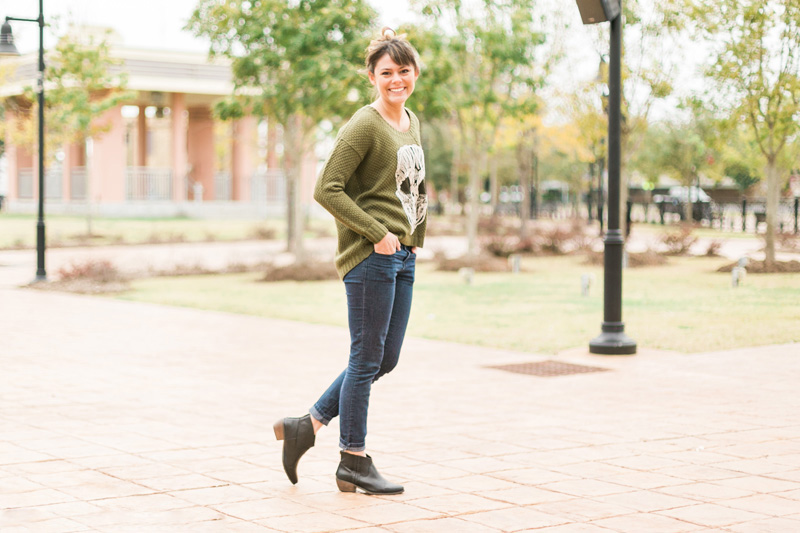 —————————————————
Stay in the know!