While I am loving my new flight attendant life, my skin is having a bit of a hard time adjusting. Plane air can make your skin dry and dull so I've been trying everything extra to keep my skin moisturized and healthy. I have become obsessed with PMD personal microderm!
This PMD device improves the looks, feel, and overall health of the skin. Within one use I could feel a difference in my skin! It is so easy to use and it works like a charm! My favorite thing about this little device is that I can easily bring it along with me on all of my traveling adventures! It is slim and fits easily in my toiletry bag and the treatment only takes about 3 minutes. The PMD microderm fits perfectly in to my busy, chaotic life.
I love that I am able to get in my hotel room after a long day of flying across the country and pamper myself. The PMD personal microderm has help my hyper pigmentation and scars SO much. I have seen several acne scars diminish over the last several weeks from using this device!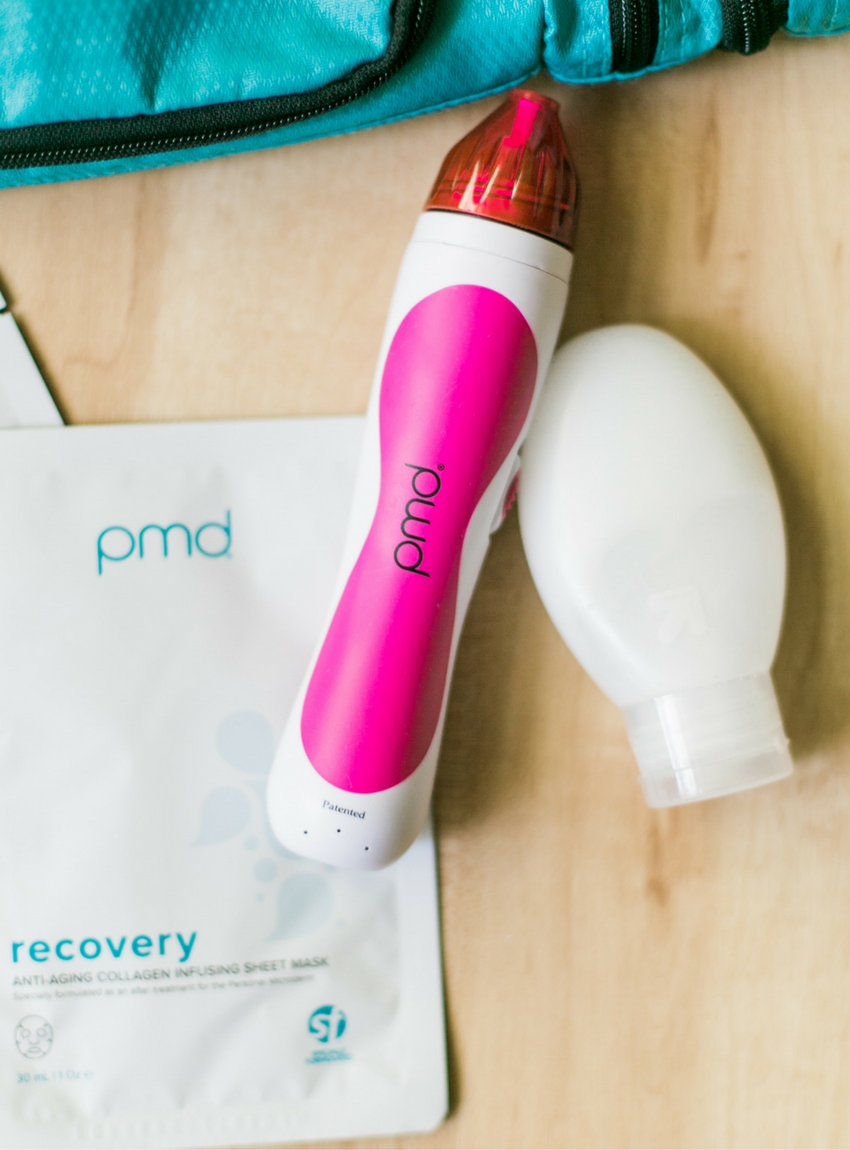 3 MINUTE PMD MICRODERM TREATMENT
Start with white training disc
Glide quickly along skin
Do not apply pressure
Do not stop or remain in one area
Only one pass per area