This blog has been compensated by Collective Bias, Inc. and its advertiser. All opinions are mine alone. #CeraVeSkincare #CollectiveBias 
---
A great skincare routine is so important while traveling and you need to keep your skin moisturized and prepared for the different climates and altitude changes. Road trips are very popular in the summer, especially for the budget conscious travelers, but long car rides can do a number on your skin. CeraVe skin care products nourish, protect, and repair damage that has been brought on by being stuck in a car for several hours on a road trip.
CeraVe lotions, cleansers and sunscreen help me feel my best about my skin while battling the sun, stuffy air and the stress traveling can ensue. CeraVe helps replenish the vital ceramides healthy skin needs and you won't have to worry a thing because these products are non-irritating and fragrance-free and most are also non-comedogenic! These products were developed with dermatologists to make sure you are getting the best skin care products.
The patented Multivesicular Emulsion technology used in CeraVe products releases key ingredients slowly over time, allowing them to absorb into the skin to hydrate and nourish, repair, restore and maintain the skin's natural barrier. Your CeraVe products keep working long after you apply them to help restore and maintain the natural protective function of the skin barrier. This technology is perfect for long road trips. You can apply and know that your skin is protected and nourished for up to 24 hours after application.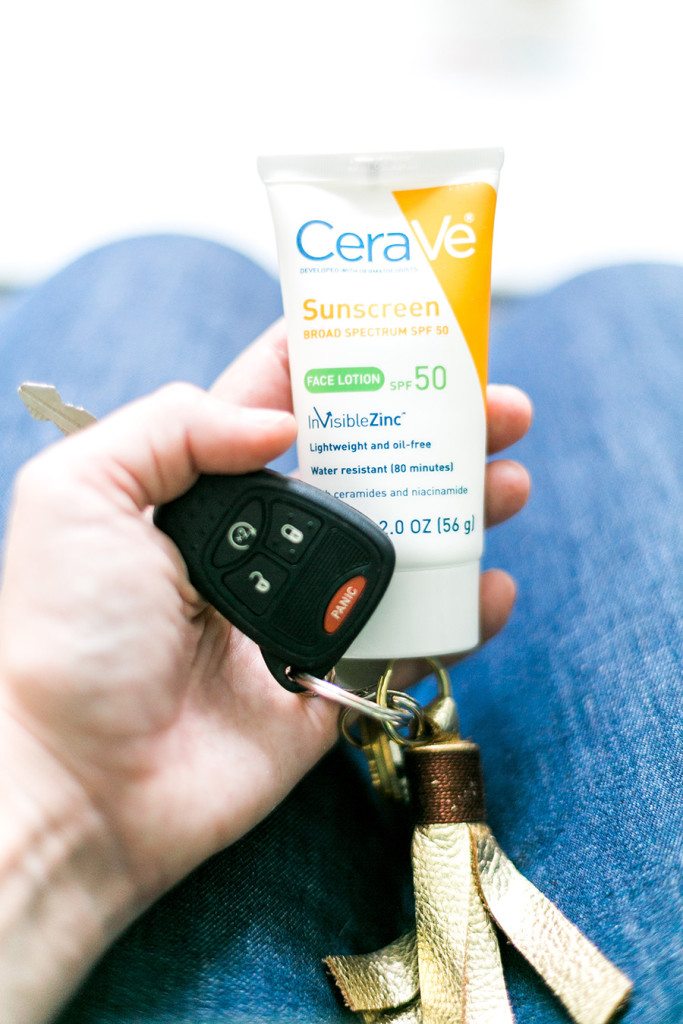 Here is what's in my road trip beauty bag: 
CeraVe Moisturizing Cream – I love this product. It is light yet very creamy and luxurious. My skin feels so great after application. It moisturizes and helps restore the protective skin barrier with vital ceramides so through my road trip my skin won't get dry and uncomfortable. And I love the clean smell of it!
CeraVe Hydrating Cleanser – This cleanser is one of my favorites for a road trip. It is tough as it removes dirt, oil and makeup, but gentle as the ceramides and hyaluronic acid moisturize, soften and help repair your skin. This is my go-to cleanser on the road when I need to revitalize my skin from the stuffy car air.
CeraVe Foaming Facial Cleanser – I am a huge fan of light, foamy cleansers. This foaming facial cleanser is so refreshing to use after you have been sitting in the car for hours eating snacks and cookies. Get out at a pit stop every once in a while and use this cleanser! It will cleanse your skin of dirt, oil and makeup and give you a little oomph to get through the next several hours.
CeraVe AM Facial Moisturizing Lotion – Moisturizing is key for road trip skin care! Your skin is taking a beating being blasted by AC and the sun shining through the windows. This moisturizes as well as provides broad spectrum sun protection.
CeraVe Sunscreen Face Lotion – I carry this lotion in my purse at all times! It is very lightweight, but packs a punch to the sun rays with SPF 50. I always love to unroll the windows and let the air flow through the car and let the sun fall on me so this sunscreen has been my go-to. Most sunscreens are sticky and feel very heavy, but not this one!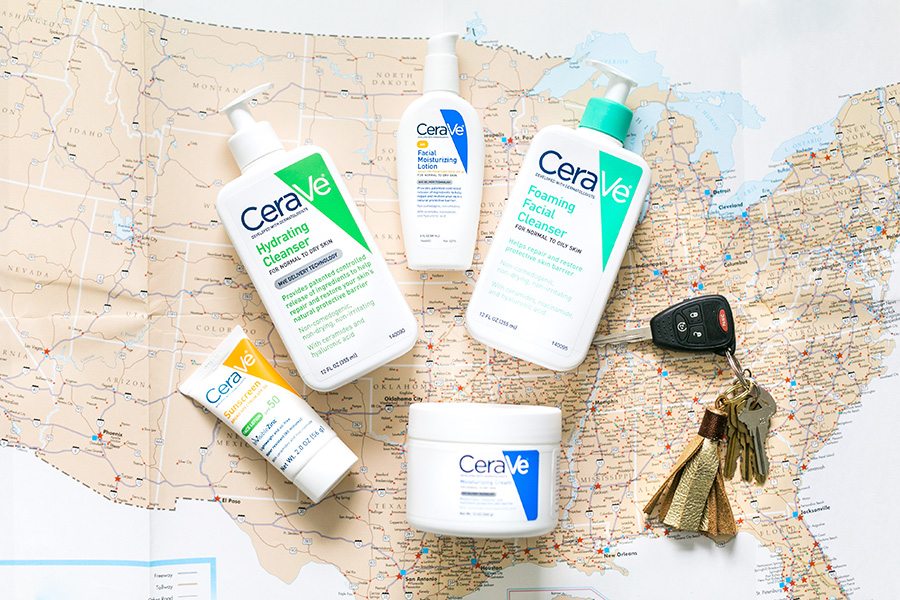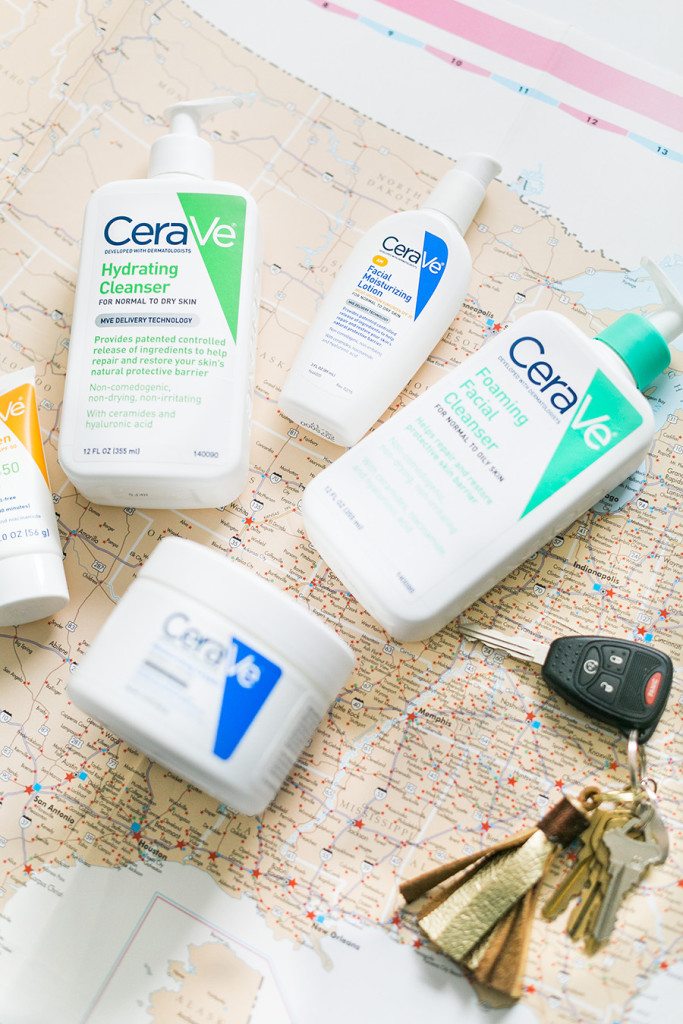 My Road Trip Skin Care Tips:
Always keep hydrated! Yes, you should drink plenty of water, of course, but don't take your skin for granted. You skin will feel and look it's best when you have properly moisturized and nourished it. Try out CeraVe Hydrating Cleanser and Moisturizing Cream!
Don't forget to wash up! Long car rides are bound to include radio karaoke, lots of snacks, and stress from wrong turns. Your skin can get over loaded with dirt, bacteria and oils. Make sure you take some time out of each day to properly wash your skin to revitalize it. Try out CeraVe Foaming Facial Cleanser!
Protect you skin! Your skin will take a beating with the climate and temperature changes as you drive through on your road trip. Don't forget to wear a great sunscreen! Protect your skin now so it can stay healthy and beautiful as you age.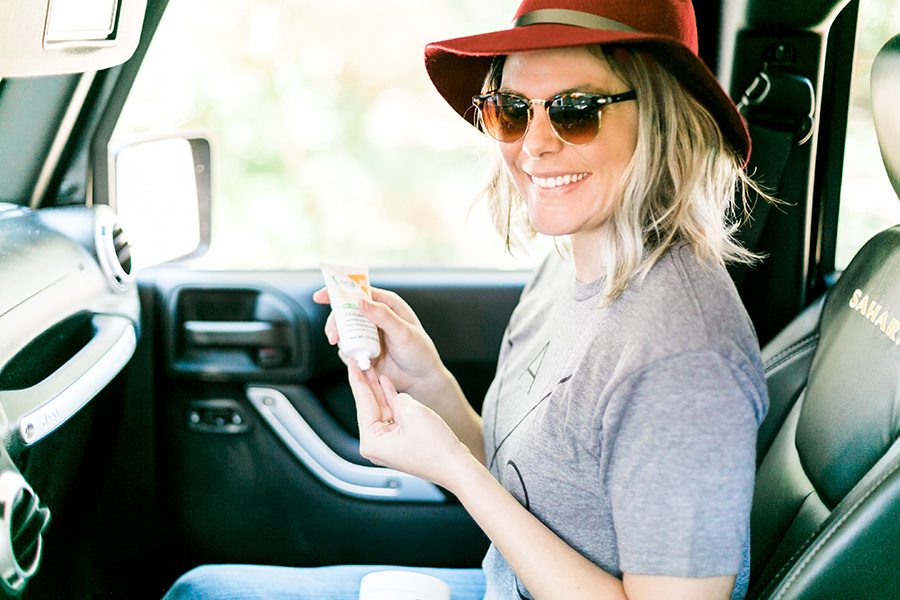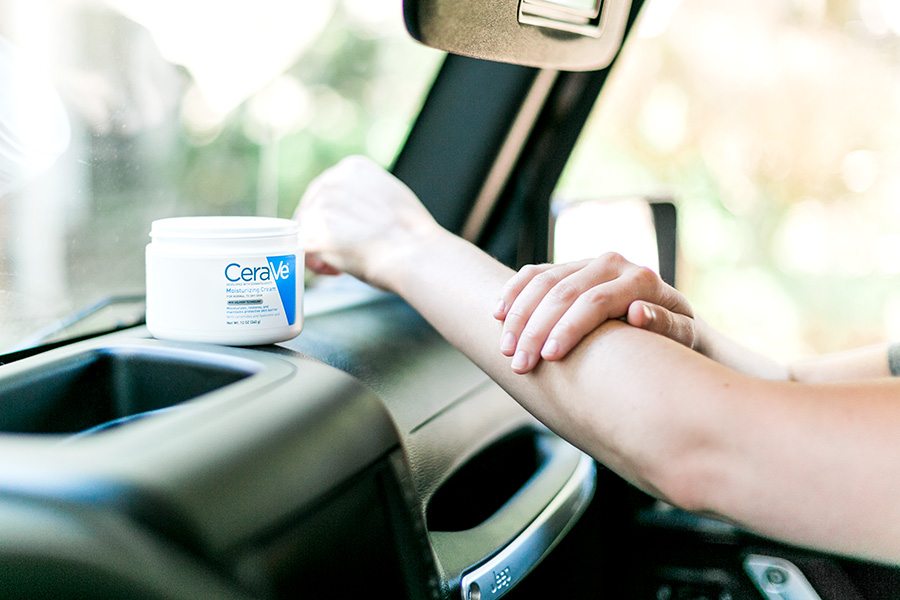 Don't miss out on the deal! These 3 CeraVe products will be on Rollback at Walmart until 5/9/2016. All 3 will be at a $9.97 retail until that date!
CeraVe Foaming Facial Cleanser
Here is where you can find CeraVe in Walmart: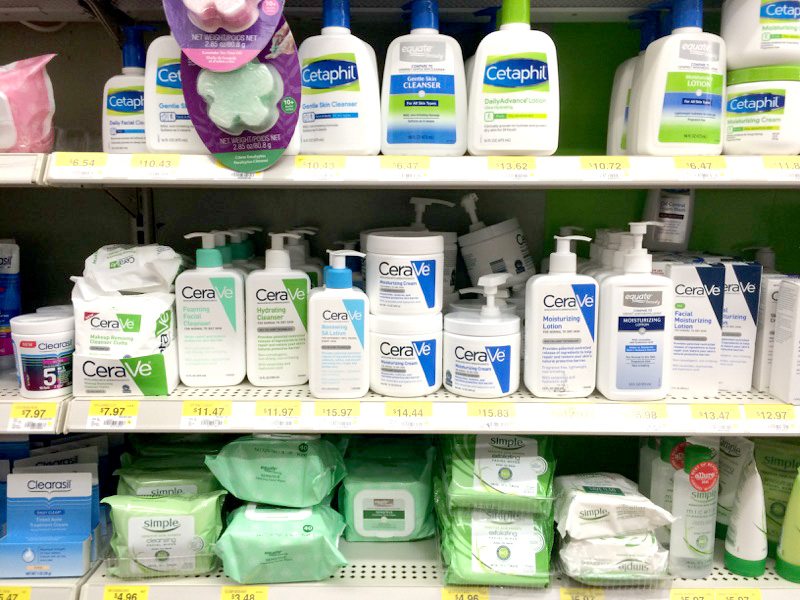 Be sure to check out all these great products and more at cerave.com!
Keep up with CeraVe on social media: