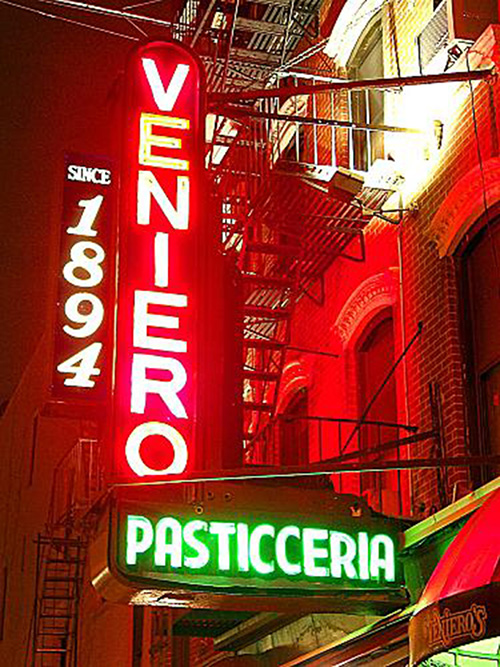 So, now that you know about a quaint place to drink in NYC – here's an equally charming Italian bakery you won't want to miss! I'm talking about Veniero's Bakery in NYC! I am not shy about my love for a great cannoli! I could eat cannolis any day, probably all day! I recently made some yummy cannoli filled strawberries for Valentine's day that rocked – try at your own risk! You will be addicted! So, while I missed the opportunity to snack on a cannoli in Italy while I was there a couple of years ago – Veniero's cafe & bakery brought Italy to me.
Veniero's has such an old-world charm with the beautiful woodwork and imported Neapolitan glasswork. This bakery has such a rich history with a determined journey of an italian immigrant Antonio Veniero. This family-run business has the best Italian sweets I have had in my life! Yes, THAT delicious!
It was the hardest decision of my life choosing what I wanted at Veniero's – everything is just as beautiful as it is tasty. While peering through displays the pastries look like art – they are so pretty. But not too pretty to eat! :] The workers there are very helpful and friendly. I would probably be 500 lbs if I worked there – they say they are encouraged to eat! I don't need any encouragement to sink my teeth in to Italian pastries.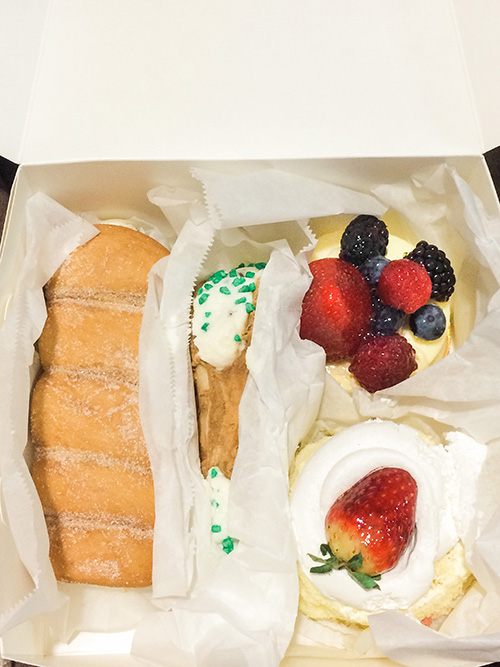 I crave these cannolis, cheesecakes and fruit tarts – but lucky for me, Veniero's offers online ordering and they ship nationwide. Be sure to stop in and get your fill of yumminess and Italian nostalgia while in New York City. Veniero's is located at 342 E. 11th St. (Between 1st & 2nd Avenues) New York, NY 10003.